CBD Themed Baby Shower
Kim Kardashian threw herself a CBD themed baby shower in her home on Sunday.
She is expecting her fourth child with Kanye West via surrogate in two weeks.
 

View this post on Instagram

 
Speaking at the event Kim said, "I thought it was kind of ridiculous to have a fourth baby shower. But I thought I'm freaking the fuck out having a fourth kid."
So, because I'm freaking out and the baby is coming in, like, two weeks, I thought what better way to celebrate than to have a little CBD."
"It'll only be 10 minutes, but I thought it would be, like, cool for us to do...zen out on a Saturday."
 

View this post on Instagram

 
Famous guests
Guests at the party included Kris Jenner, Kourtney Kardashian, Chrissy Teigen and Paris Hilton.
Attendees were gifted with Yeezy sliders and games included guessing the name of the West's second son.
 

View this post on Instagram

 
Kim took to Instagram to thank her party planner Mindy Weiss.
She also gave a shout out to Hello MD, the company who supplied the CBD oil.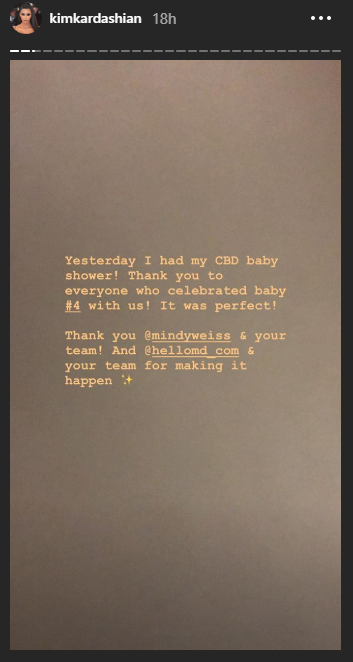 According to E! News, 'board-certified cannabis and CBD doctors answered guests' questions.'
'They brought some of their favorite brand partners to infuse high-quality, organically cultivated CBD into the Yeezy spa. It was beautiful.'
 

View this post on Instagram

 
It's unknown if Kim and Kanye's surrogate attended the event.
But lot's of the famous guests took to social media to share snaps from the day
Chrissy Teigen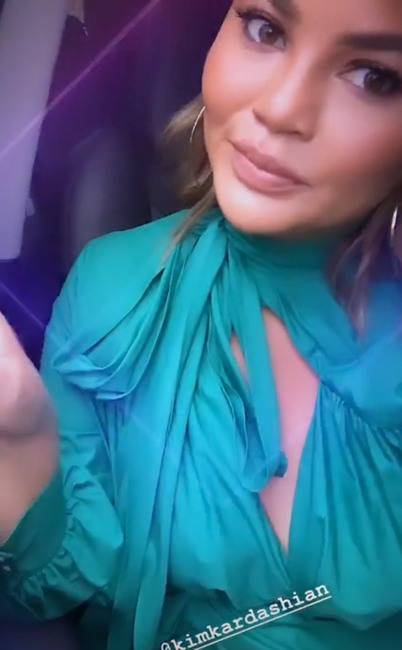 Larsa Pippen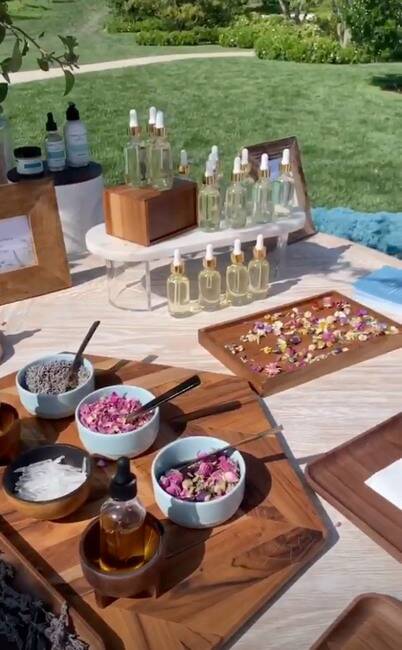 Nicole Williams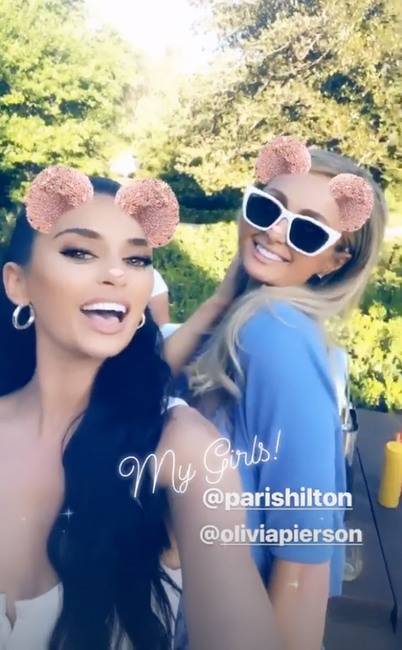 Kim said the baby shower was important for her other children
Kim's eldest daughter North and Kourtney's daughter Penelope were at the party.
Kim previously spoke about the importance of throwing a baby shower when expecting via a surrogate.
Speaking to E! News she said, "I realized that having the baby shower for Chi was actually so much more beneficial for my kids because they saw people come, us play baby games..."
 

View this post on Instagram

 
"They actually saw that it was like, 'A new baby is coming,'" Kim continued.
"They got so excited for Chi to come that way, seeing that everyone was coming to celebrate the new baby, that I'm actually really doing it for them."
 

View this post on Instagram

 
The baby is due in very early May!