The Kardashians face backlash
Fans have been lashing out at the Kardashians after a KUWTK episode teaser showed them having a food fight.
Many feel it's a waste of food and a blatant disregard for those less fortunate.
'Shame on all of you, people would give their right arm for that food!! Disgusting'
 

View this post on Instagram

 
Khloé shared the teaser clip on her Instagram account.
It sees Kris, Corey, Kourtney and Kim start a food fight at Khloé's home after she hosts a family lunch.
She isn't one bit impressed with her family for destroying her property with splattered food.
Khloé tells the camera, "Am I bothered by this food fight right now?"
"Who the f**k wouldn't be annoyed by this food fight right now?"
"This is in any normal person's world. It's bizarre, disturbing and unacceptable."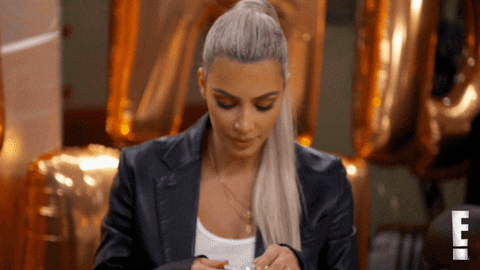 She tells her mother, "You messed with the wrong b***h Kris Jenner."
"If anyone's comfortable with this I'm gonna question them. This is no way to live."
Kris hits back, "If you can laugh at this and breathe then i think you're doing A-ok."
 

View this post on Instagram

 
Online reactions
Instagram users have taken to the comments section branding the family, 'Disgusting,' and, 'shameful.'
One person writes, 'So many people without having anything to eat and you play with food that way saddens me because I admired them so much.'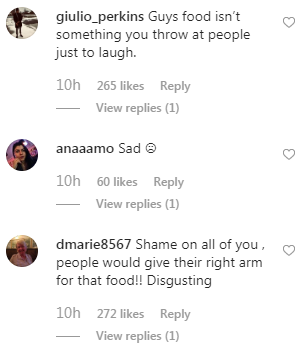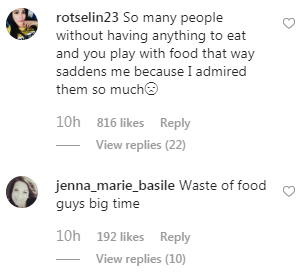 The family have yet to respond to comments.