Comedian Jack Whitehall hit up the gym with Dwayne "The Rock" Johnson. 
The pair are in the middle of filming for Disney's upcoming movie "Jungle Cruise" in Hawaii.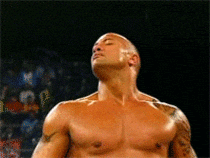 According to Jack's social media, he saw the musclebound superstar pumping iron and decided to get in on the act. After 20 minutes on an exercise bike it's one dislocated rib and a trip to hospital for Jack Whitehall.