Myles Stephenson rushed to hospital
I'm A Celeb's Myles Stephenson has been rushed to hospital following a serious snowboarding accident.
He's suffering with broken ribs, a ruptured spleen and internal bleeding.
The singer has been keeping his fans updated online.
 

View this post on Instagram

 
The incident took place at a ski resort in Andorra this week.
Myles has been keeping his 757k followers Instagram followers updated on his condition.
He shared a video from his hospital bed saying, "Hey, what up people? I look a bit worse for wear, don't I?"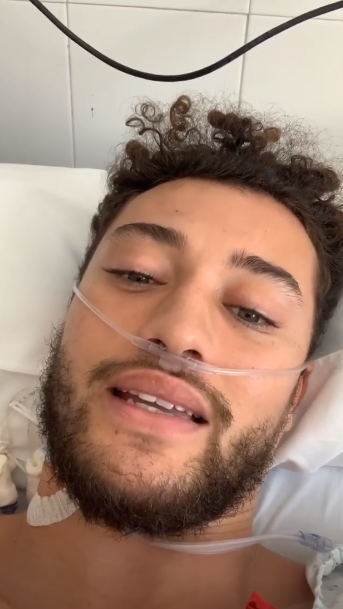 Instagram Stories @mylesraksu
The Rak-Su star explains what happened, "Basically, I broke a few ribs, I ruptured my spleen and have some internal bleeding."
"That has stopped now, so I'm just chilling here on ICU."
He adds, "It's like a five-star ICU - it's amazing."
Myles goes on to thank his followers for all their lovely and encouraging messages.
He says, "My mum and the rest of my family are getting me through this."
"I'm counting my blessings day in, day out. Always tell your loved ones you love them. Peace."
Instagram Stories @mylesraksu
Myles later took to Twitter with a further update.
'The internal bleeding has stopped and it's only pain that I have to fight with now.'
He adds, 'milo isn't going anywhere just yet'
— Myles Stephenson (@MylesRakSu) February 20, 2020
We're wishing Myles a speedy recovery!