This account on Instagram is dedicated to publishing fan "confessions" about the on again, off again couple.
This week they posted one claiming everything Zayn and Gigi do is "for promo", and pointing out that he doesn't even follow her on Instagram.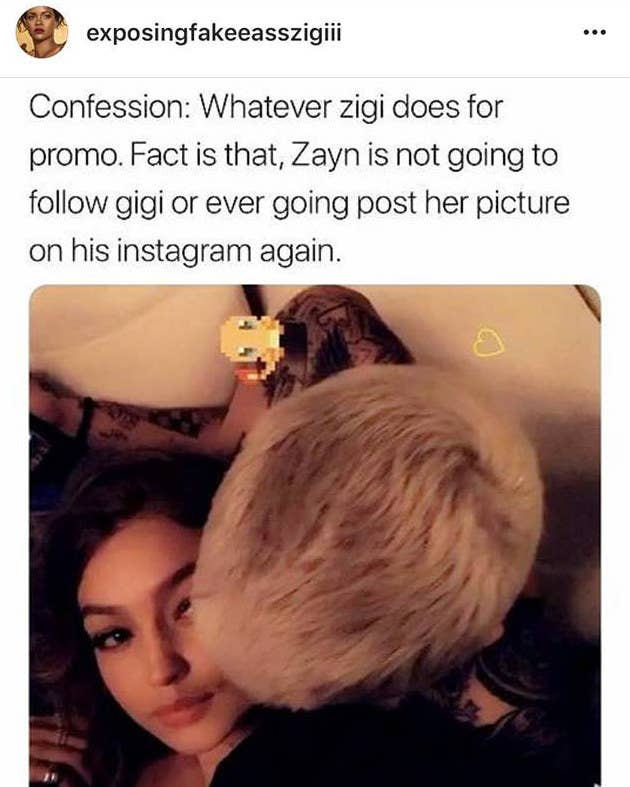 But Gigi wasn't having any of it. She posted a lengthy comment asking the account to stop tagging her in their "negative" posts and telling them to "find something else that inspires them in life".