David Schwimmer out in New York
David Schwimmer was spotted out in New York this week with a mystery woman by his side.
It comes nearly a week after his appearance on the Friends reunion special.
In photos obtained by MailOnline, they can be seen walking through the streets, arm in arm.
To be fair, they could just be close pals, out for a stroll in the city.
Ever since David's admission on the Friends reunion special that he had a thing for Jennifer Aniston, fans have been shipping them.
Ross & Rachel
They played iconic on screen lovers Ross and Rachel in the show for 10 years.
And it turns out that whole time, they had a crush on each other, meaning all that chemistry was real.
"The first season, I had a major crush on Jen," David admitted.
"At some point we were both crushing hard on each other, but it was like two ships passing because one of us was always in a relationship."
"And we never crossed that boundary. You know, we respected that…"
The gang broke out laughing when Joey actor Matt LeBlanc chimed in, "Bulls**t."
Jennifer continued, "Honestly, and I remember saying one time to David, 'It's going to be such a bummer if the first time you and I actually kiss is going to be on national television.'"
The actress went on, "Sure enough, the first time we kissed was in that coffee shop."
"But we just channeled all of our adoration and love for each other into Ross and Rachel."
Moving on
Jennifer went on to marry Brad Pitt in 2000, while David tied the knot with Zoe Buckman in 2010.
Jennifer and Brad split in 2005, and she later married Justin Theroux in 2015.
However, they announced their split in February, 2018.
In 2017, David and Zoe separated, and he spoke about their split with The Guardian last year.
'Anyone would say the same thing, but of course it's heartbreaking.'
'You feel somewhat responsible and a sense of failure – and you grieve.'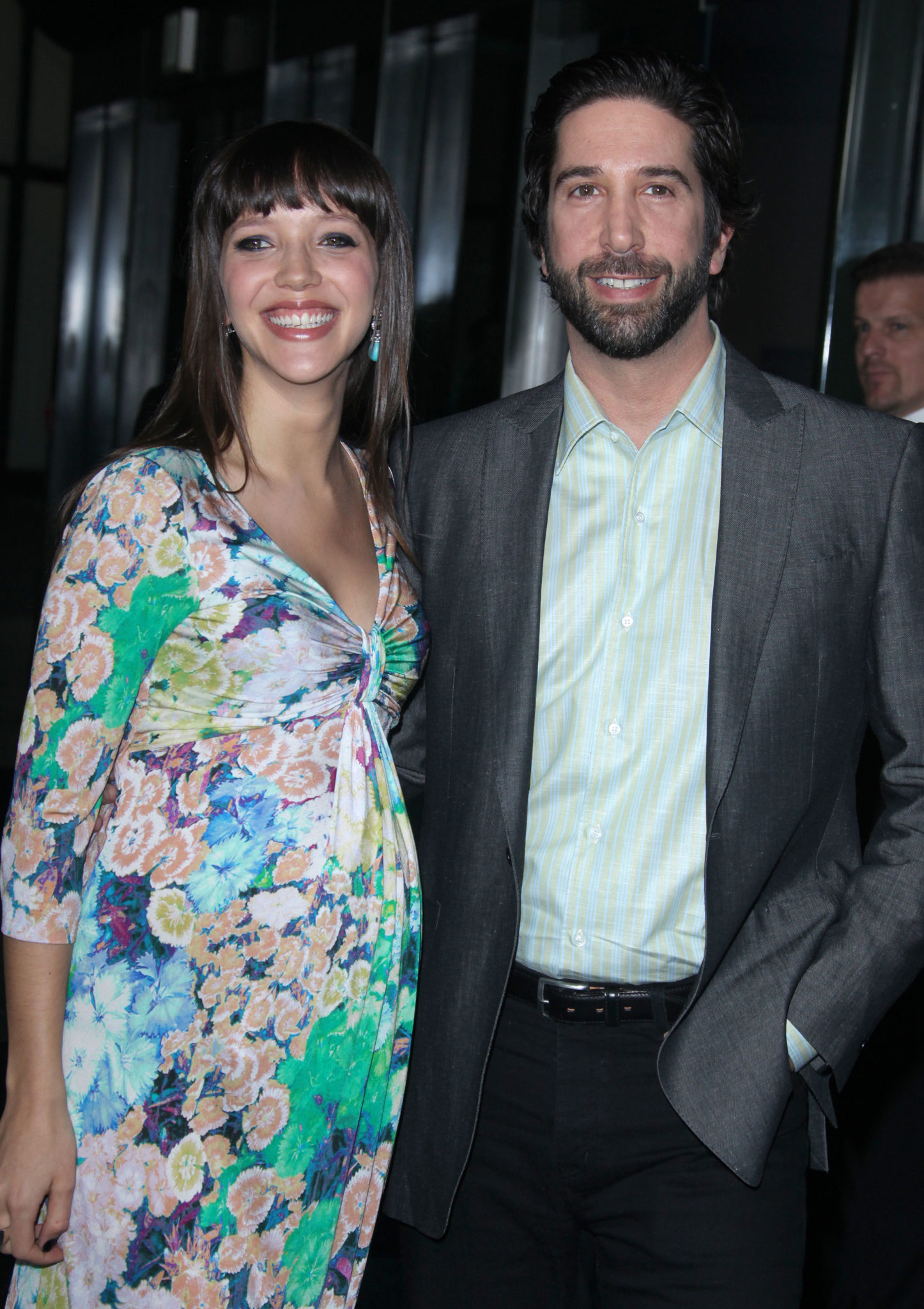 'I certainly didn't get married with the idea that it wouldn't last. I really believed it would.'
He went on to admit he was worried for their now 10-year-old daughter Cleo.
'The first year and a half, it was really my daughter's adjustment that I was most concerned about.'
Meanwhile, David's former co-star Matthew Perry has split from his 29-year-old fiancée Molly Hurwitz.
Read more here.