Cody Simpson talks all things Miley Cyrus
Golden Thing singer Cody Simpson opens up about all things Miley Cyrus in a brand new interview.
He talks about his childhood crush on her and how he would kiss the TV screen when she was in Hannah Montana.
The singer also discusses meeting her father and breaking out of the friend-zone.
 

View this post on Instagram

 
Cody opens up in an interview with Nova 96.9's Fitzy & Wippa this week.
When asked if he's been, "accepted into the family," he admits he hasn't met her father yet.
This is kind of surprising considering he's been best friends with Miley for years.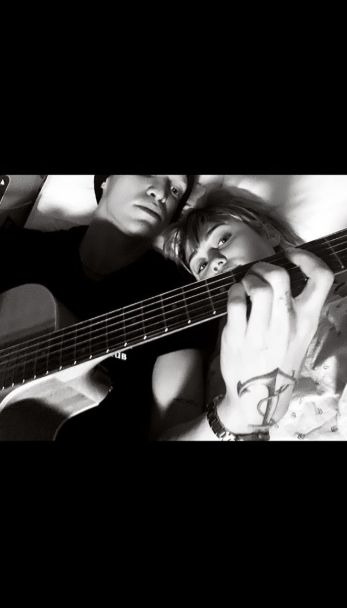 However, it seems Miley's mother Tish approves of the romance.
As per MailOnline, Cody's mother Angie re-posted a picture of Miley and her son on Instagram.
She said that her heart is full to see them both so happy and Tish commented, 'Puts a smile on my face too.'
 

View this post on Instagram

 
Cody's childhood crush
It's no surprise Miley was Cody's childhood crush.
In a 2012 interview with Fuse he says, "I knew all the words to her songs, I'm not gonna lie."
"I was a big Miley Cyrus fan. I think she will be, forever, the most dateable Disney star."
In his interview with Nova he admits, "I told her I used to kiss her on the TV screen when I was little."
"She was the only one that I had ever felt that way about when I was that age."
"I had a crush on her ever since I knew who she was."
The friend-zone
While he says it's, "too early to say," if it's love, he admits he's happy they've moved out of the friend-zone.
"We were friends for so long, so when things turned into something more and it was a natural thing."
"This was a very slowly developed friendship, it's more comfortable."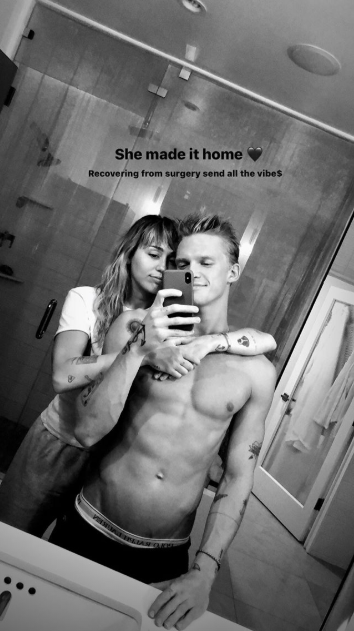 Miley split from her husband of eight months Liam Hemsworth earlier this summer.
Shortly after their breakup, she was spotted kissing Kaitlynn Carter before moving on with Cody.
He insists she was single when they first got together, "I'm not one to break things up."
"I have respect for what she's been through this year and everything."
 

View this post on Instagram

 
We can't wait to see what's next for these two!