Cardi B defends husband Offset
Cardi B has taken to Instagram Stories to defend her husband's decision to by their 2-year-old daughter Kulture a Birkin bag.
Named after the actress Jane Birkin, the handbags are considered collector's items and cost upwards of £10,000.
 

View this post on Instagram

 
Many feel a 2-year-old shouldn't own such an expensive bag.
However, Cardi B disagrees, "Yea, kids only care about toys and candy. But the thing is, kids also go outside."
"Kids go to restaurants, kids go to fancy places. Celebrity kids, they go and do red carpets."
 

View this post on Instagram

 
Cardi continued, "And if I'm fly, and daddy's fly, then so is the kid."
"If I'm wearing Cha-nay-nay, my kid's having the same thing. It's not up to what the kids like."
"If it was the kids, they'd be outside in diapers."
"No, cause if I was looking like a bad b***h, expensive b***h, and I had my kid looking like a bum bum, then y'all would be talking s***."
"So, I'm not mad that daddy bought baby a Birkin."
"She gonna match mommy," Cardi finished her story.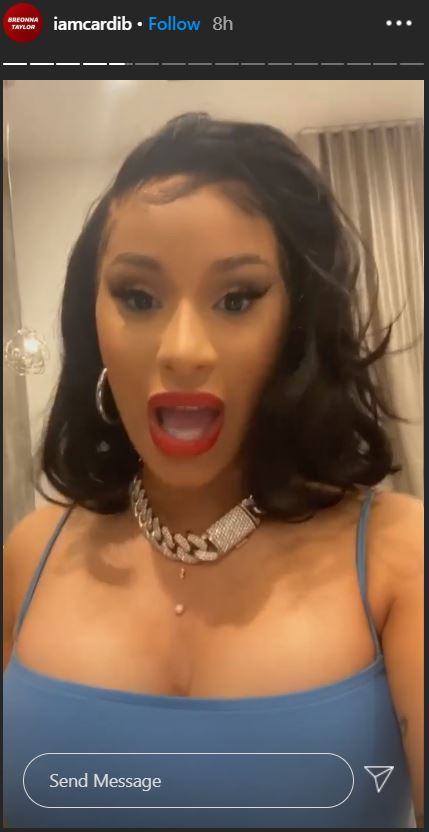 Kulture's going to be the most stylish kid at the playground!