Bella Hadid set the record straight on her and Kendall Jenner's character after an Instagrammer accused them of basically being It-model, Mean Girls Plastics.
A fan account, @ballahadid, posted a comp photo of Jenner and Hadid, asking "Kenny or Bella?"
One commenter posted a nasty comment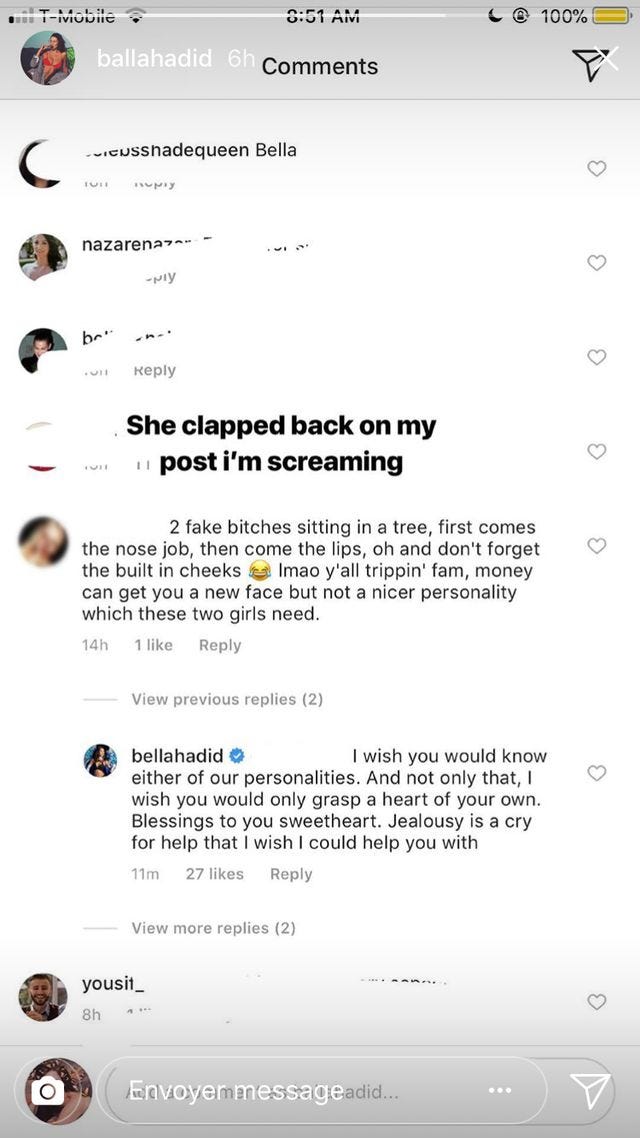 The comment has since been deleted, but not before screenshots were taken of it and of  Bella Hadid's surprise response.