The Taoiseach has arrived in Kyiv to meet Ukrainian President Volodymyr Zelenskyy - after an overnight journey by land.
Michael Martin will become the latest in a string of world leaders to visit the Ukranian capital.
It's the first ever visit to Ukraine by an Irish Taoiseach - Micheal Martin will also witness first hand the damage done by Russia today.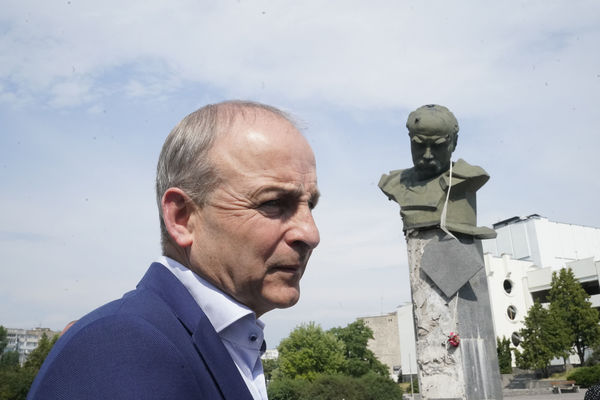 Unwavering Support
Dublin Fianna Fail MEP Barry Andrews says Mr. Martin was singled out for an invite by the Ukrainian President:
"I think it's acknowledgment of the unambiguous support Ireland has given Ukraine."
"Both in terms of refguees that are here in Ireland but also crucially supporting Ukraine in becoming members of the EU in due course."
"So it's about a demonstration of solidarity by the Taoiseach but also an opportunity for President Zelenskyy to brief Micheál Martin."
"He can take that message back to the European Union and of course the UN Security Council."
Photos: Niall Carson/PA Wire/RollingNews.ie