Organisers of the St Patrick's Day Parade say its return will be an emotional moment for the population.
The five day St Patrick's Festival has not taken place since 2019, due to Covid-19 restrictions.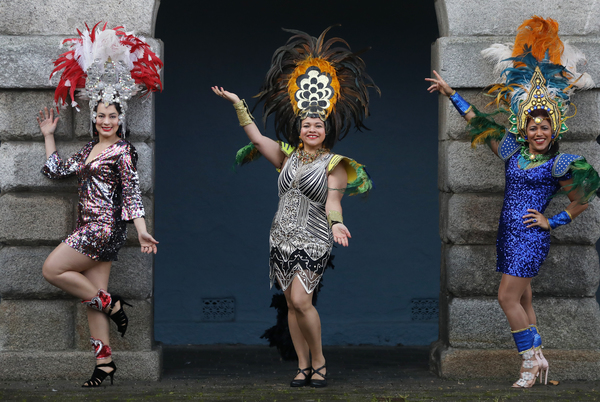 Brazilian Samba Dancer Rose Silva (blue dress) has performed in every St Patrick's Day parade since 2013.
She says she can't wait to be back dancing through the streets of Dublin again.
"The atmosphere, the environment, everyone dancing and shouting together."
"For me, those are the best moments."
Festival Quarter
New this year is the Festival Quarter at the National Museum of Ireland. It'll host family friendly activities during the day and gigs at nighttime.
Orla Carrol from Fáilte Ireland says it'll mark the start of the return of overseas tourism.
"We have our streets back with live parades and music and pageantry."
"It is just brilliant."
"I suppose more importantly it'll be the start of visitors coming back to the country."
"That is something we've been lacking for so long."
Dame Street is absolutely packed pic.twitter.com/raM3XNbUpX

— Tom Douglas (@TomDouglas95) March 17, 2019
This tweet is from 2019 - remember when the streets were THAT busy?
Emotional Return
Interim Director of St Patrick's Festival Anna McGowan thinks the parade flowing through the capital will be an emotional scene for many.
"You know two years later we're able to do it again."
"It is just an incredible sign of how far we've come together."