We never thought we'd be seeing this memorabilia for the Pope's visit. 
Czech carmaker Škoda has unveiled a specially commissioned stained-glass car to celebrate the Pope's visit to Ireland.
Skoda collabed with Ireland's  "last fully trained traditional stained-glass designer," Evan Connan.
The project saw over 1,700 individual pieces of glass hand cut and embedded in 25 metres of lead, in traditional church style.
It took over 200 hours to make the windows in a small work shop in Crumlin, Dublin.
The completed windows weigh 87kg and have been fitted to the contours of a Škoda Karoq.
Check it out below;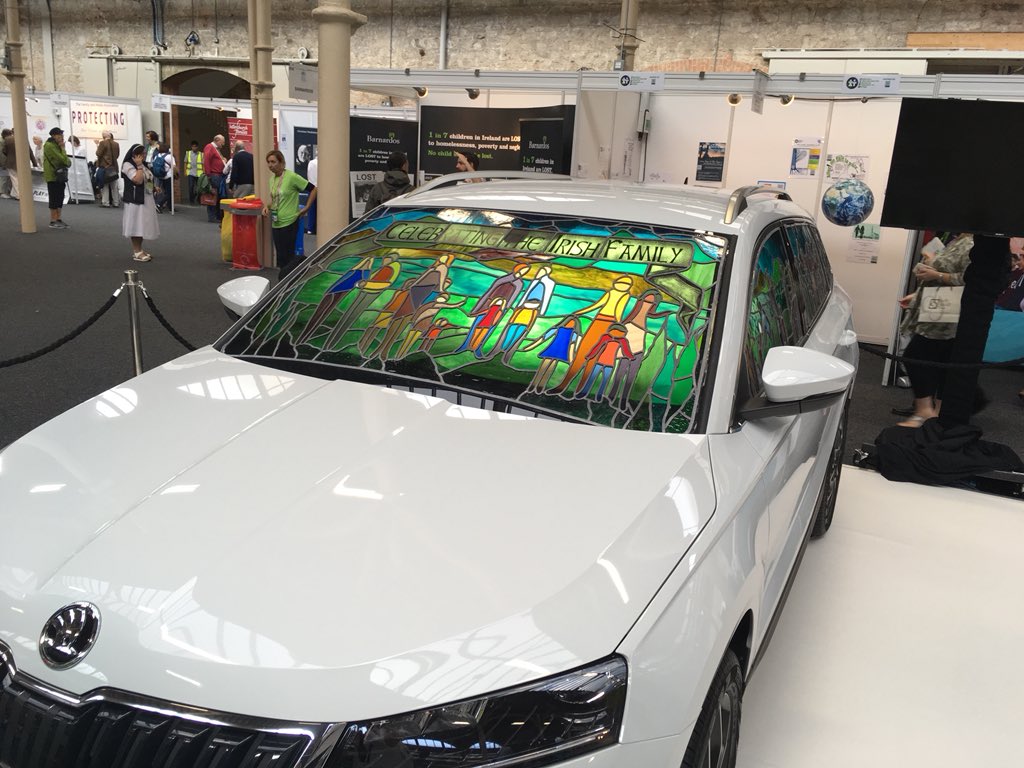 Image Credit: Skoda/ Twitter: Callum May