Instagram is getting a 'Quiet Mode' and filters for recommended posts.
The platform says Quiet Mode will mute notifications when it's switched on, and will auto-reply to messages telling friends the user is busy.
'Quiet mode' will be available to everyone in the US, United Kingdom, Ireland, Canada, Australia, and New Zealand today.
A spokesperson for the company says "we hope to bring it to more countries soon."
Instagram is also allowing people to filter their recommendations with a Not Interested button and a list of muted words.
The former is a similar feature to Tiktok's Not Interested button.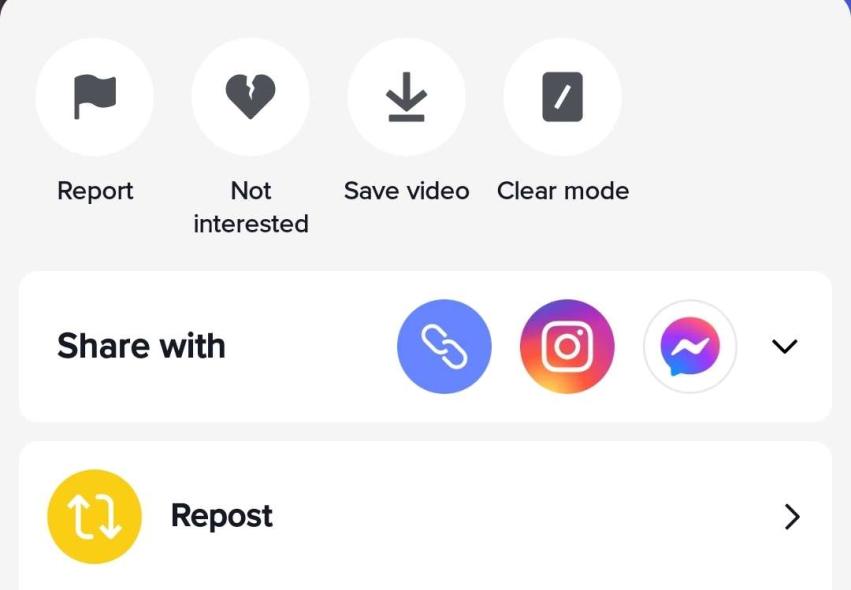 Meanwhile, the latter is a reminder of Twitter's Muted Words function.
Instagram says, "we want to give people more control over the content they see on Instagram."
You can now choose to hide items in the Explore Tab that you aren't interested in one at a time.
I have actually tried this, and after updating Instagram, it's an option!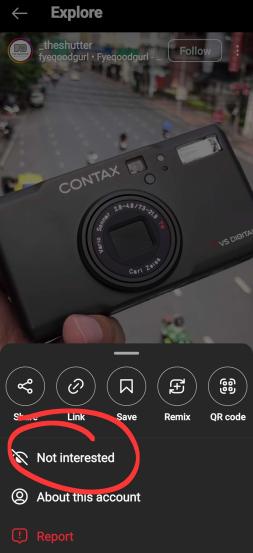 The company says when you press the button it'll try to avoid showing you similar content in the future.
Muted Words
You can already hide comments and messages with specific words.
But you can now do that for recommended posts.
There's a little x in the corner of the post box, hit that and you'll see this menu.
I've hidden the name of the poster here.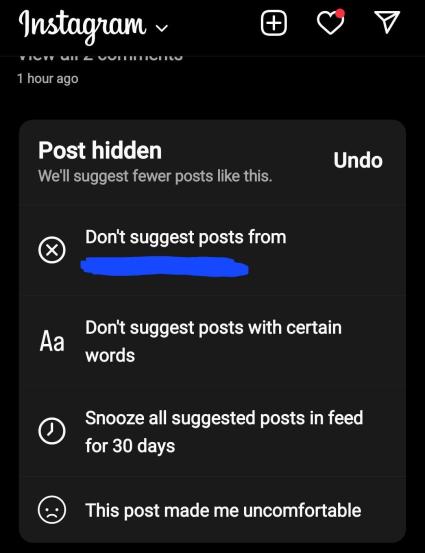 Instagram says "we'll work to no longer recommend content with those words in the caption or the hashtag."
"You can access this in the Hidden Words section of Privacy settings."
Parental Supervision
Finally more options are coming for parents and teenagers through the family centre and supervision tools.
Main image: M4OS Photos / Alamy Stock Photo