Harvey Weinstein sentencing
Harvey Weinstein has been sentenced to 23 years in prison.
A jury found the 67-year-old guilty of two out of five criminal charges in February this year - first-degree criminal sexual act and third-degree rape.
The charges could have seen Weinstein handed anywhere between five and 29 years.
Justice James A. Burke decided on 20 years for first-degree criminal sexual act and three years for third-degree rape.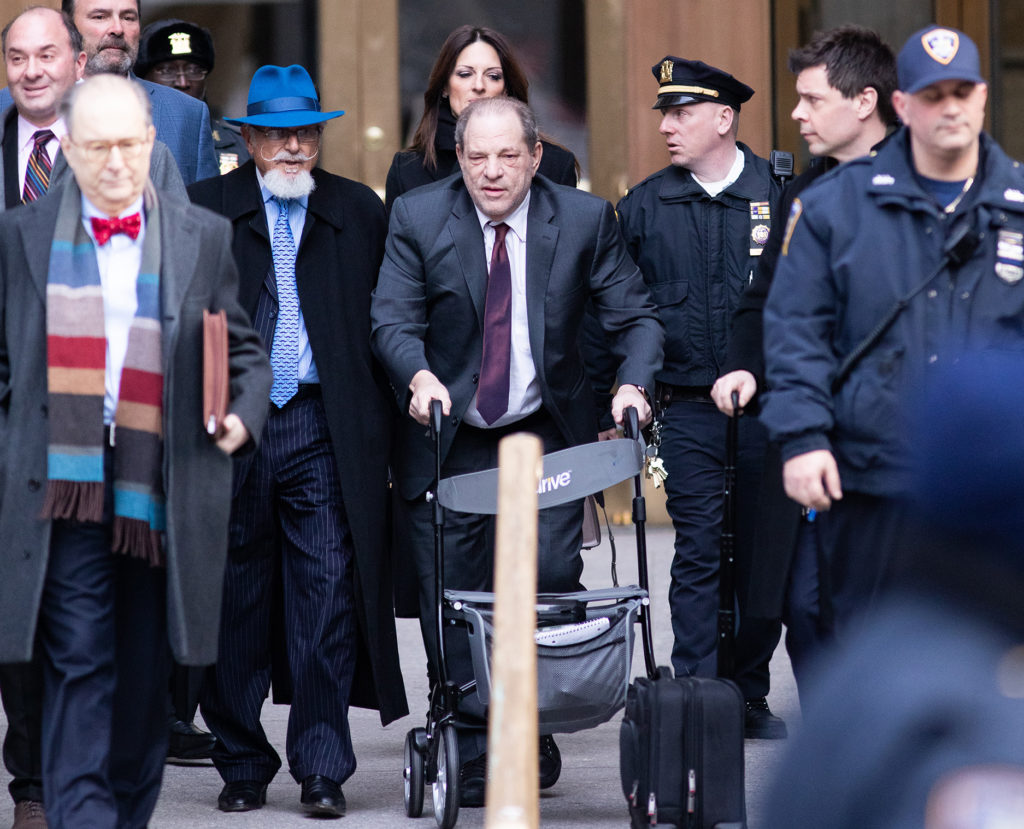 Harvey Weinstein leaving court on 3rd day of jury deliberations
The sentencing marks an emotional day for those involved with the #MeToo movement.
All six women who gave accounts of Weinstein's crimes sat together in the New York court room this afternoon.
Weinstein appeared handcuffed and in a wheelchair.
His two sentences will run one after another.