A six week level 5 lockdown is on the cards as Ministers are meeting to consider the restrictions.
Party leaders are understood to have approved the escalation of measures and are now consulting with their party colleagues.
Lockdown Would Last Until Early December
After senior Ministers met health officials earlier this afternoon a shift in approach was decided on.
Instead of a level 4 plus which had been talked about the recommendation gone to Ministers is to put the country to level five restrictions for six weeks.
That means the second lockdown would last until the start of December.
It's expected the measures will take effect tomorrow midnight or Wednesday.
Level five would mean travel being limited to within 5 kilometres of your home.
It's expected schools will be allowed to stay open.
Elite sport will be allowed to be played even under level five.
A ban on evictions will be part of the new measures while a system of fines for breaches is being finalised.
The idea of social bubbles is also still on the table to allow lonely or vulnerable people to be cared for.
All non-essential retail will close and pubs and restaurants will move to takeaway only.
The measures have yet to be signed off on by the cabinet which is meeting at the moment, but it looks like a long lockdown will be announced tonight.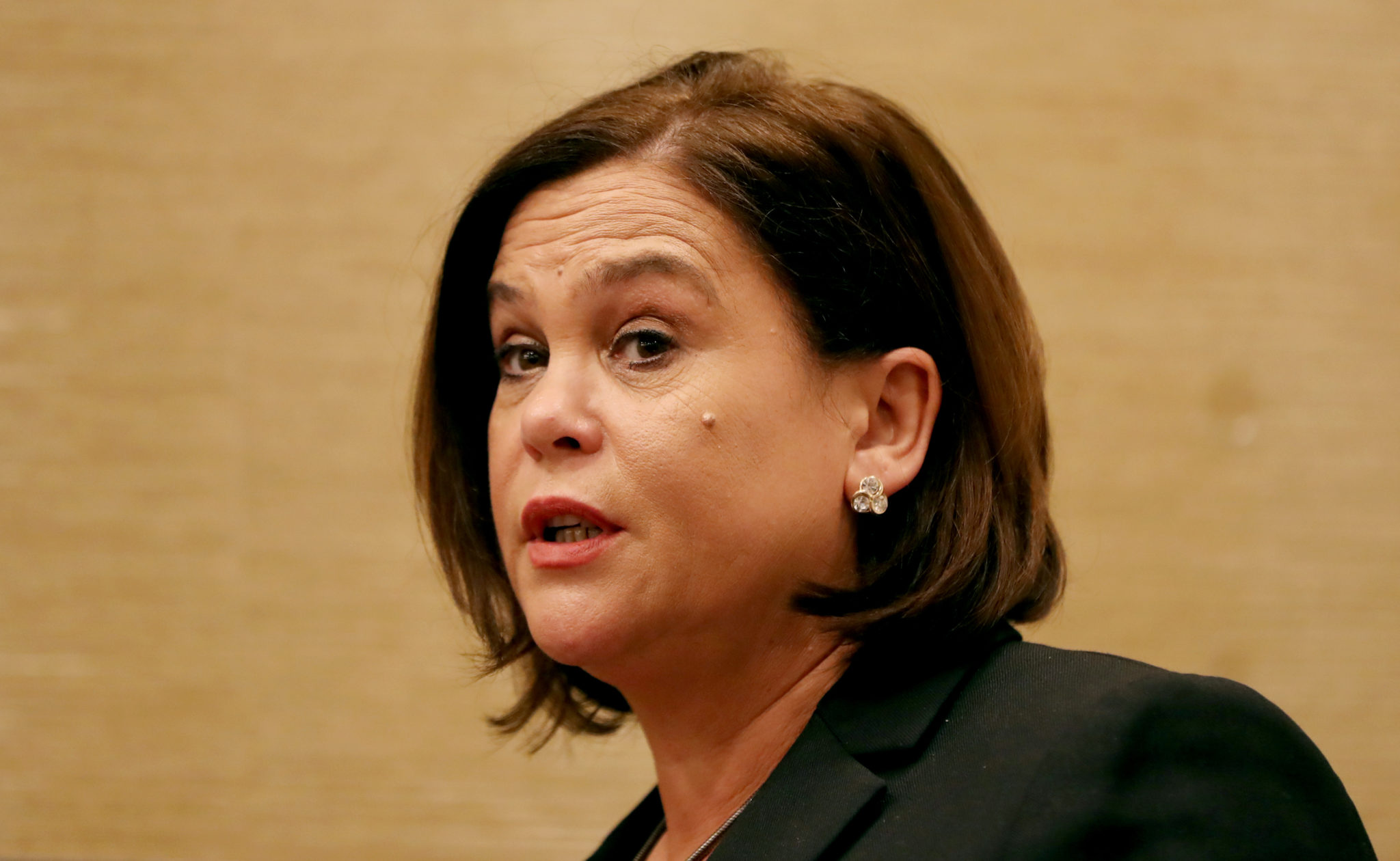 Mary Lou McDonald Says It's Sad Necessity
Sinn Fein leader Mary Lou McDonald hopes the cabinet Ministers have examined the details carefully.
"I accept that measures up to and including level five may be necessary."
"Just keep in mind that the government has had the benefit of in-depth briefings from experts."
"Not just from epidemiologists but from immunology experts and all the different disciplines."
"They've gone through that with a fine tooth comb, I presume."
"So they have looked at every angle, I presume, and asked every possible question."
With a 5km or 10km limit being announced tonight you can see those directly on https://t.co/NAp2zg93XI or https://t.co/fh3VzYXspI

— Dave Bolger (@davebolger) October 19, 2020
Additional Reporting By Our Political Correspondent Seán Defoe