The legendary Liverpool manager Bill Shankly's family says he'd be "spinning in his grave" over the ESL.
That's over the club's betrayal of the game.
One of the European Super League's Co Founders, Andrea Agnelli, has since admitted the project can't continue.
My absolute favourite banner of the European Super League protests... pic.twitter.com/R4lJLB0cyk

— HLTCO (@HLTCO) April 21, 2021
Protests Raged Outside Chelsea Stadium
Six English teams have been widely criticised for opting to join the European Super League.
While three Spanish and three Italian sides also signed up.
The majority of sides in the project have now pulled out.
It comes following criticism from fans, authorities and governments, including the Taoiseach here.
Major protests took place last evening outside Stamford Bridge, Chelsea's ground.
Chelsea fans and others gathered to block the road for the incoming team buses.
The blues played Brighton there last night, however officials delayed kickoff due to the demonstrations.
Petr Cech, the team's current technical and performance advisor, and legendary goalie, appealed to the protestors to let the bus in ahead of kick off.
(You can see Petr Cech in the main image above.)
The Blues were joined by these English teams in their attempt to break away.
Arsenal
Tottenham
Liverpool
Manchester United
Manchester City
Liverpool owner John Henry has apologised to supporters over the fiasco:
John Henry: "We heard you, I heard you. I want to apologise to Jurgen, to Billy, to the players and to everyone who works so hard within LFC." #awlfc [lfc] pic.twitter.com/vnz6JUmTWa

— Anfield Watch (@AnfieldWatch) April 21, 2021
Fans Aren't Stupid - Shankly Grandson
But Bill Shankly's grandson, Chris Carline, says Reds supporters won't accept that.
"Quite frankly it's an apology because he's had to make it, it's not because he wanted to."
"So the fans aren't stupid."
"In my view it puts the owners in an untenable situation."
The format has also been blasted by current and former players like Rio Ferdinand:
Time to speak explain yourselves.....@ManUtd?#SuperLeaguehttps://t.co/SZm9SbTVs8 pic.twitter.com/0tJUQndnVh

— Rio Ferdinand (@rioferdy5) April 21, 2021
What Is The Super League And Why Are Football Fans So Rattled By It?
Currently teams play in their domestic leagues in their home countries, like the Premier League.
They can also qualify for the Champions League, which only allows the best teams in.
However the 12 teams we mentioned above wanted to leave the Champions League format to create their own.
The key thing that some were unhappy about, including Man City Manager Pep Guardiola, was the lack of risk.
While there's also the fact that this would only admit 5 more teams with no clear criteria as to how.
To get into the Champions League you simply have to either:
Finish in a designated (high up) league position.
OR complete a qualifying round, like Shamrock Rovers did in 2011.
The Super League format would guarantee 15 teams entry every year.
But with the Champions League, you have to be successful to get an invite, currently England's top four get one.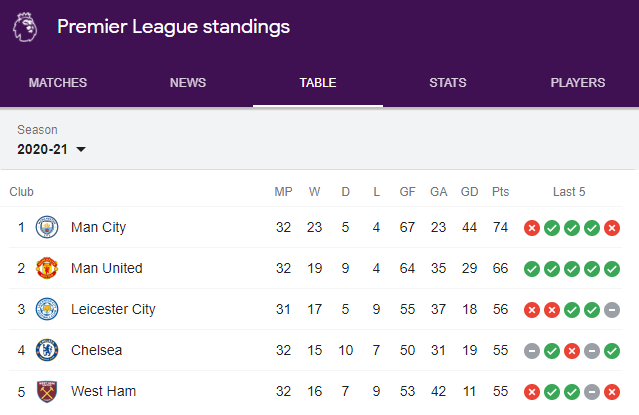 So with the way things stand right now, with a handful of matches left, the four would be:
Manchester City
Manchester United
Leicester City
Chelsea
You might notice that there's no sign of Liverpool, Tottenham or Arsenal there?
These clubs will miss out on a lot of money if they miss the Champions League.
That is looking very likely for the latter two.
So the idea of guaranteed entry to a Super League could've tempted them, because there's no risk of losing that cash.