Elderly bodybuilder fights off burglar
A man has been hospitalised in New York, after breaking into the home of an 82-year-old bodybuilder.
Willie Murphy used a table - and even her own body - to stop the man who broke into her house last week.
She lives alone - but spends most of her day lifting weights.
New York police have described her as "tough as nails".
Ms. Murphy standing shoulder to shoulder with Genesee Section Officers after an intruder attempted to break into her home. Ms. Murphy is tough as nails & fended off the intruder. Ms. Murphy standing with some of the officers that responded to her home. pic.twitter.com/1gr8KfWZ4d

— Rochester NY Police (@RochesterNYPD) November 25, 2019
The retired social worker is able to dead-lift more than 100 kilograms and holds records at state and national level.
She won a competition earlier this year.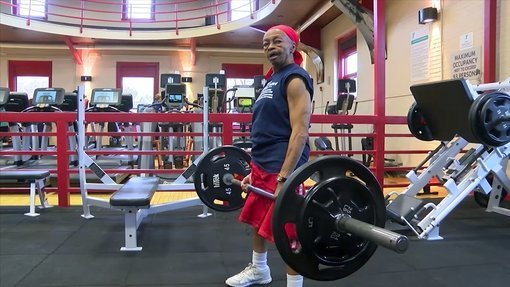 The man, who was reportedly drunk, broke into her home last Thursday.
Local media reports the man was hospitalised, while Ms Murphy is not pressing charges.