The brand new trailer for 'Pokémon Detective Pikachu' has been released.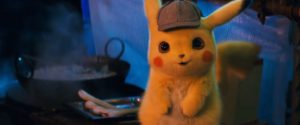 Ryan Reynolds stars as Pikachu and he is absolutely perfect for the role. It's weird hearing Reynolds voice as Pikachu without the classic 'Pika Pika'.
Watch the full trailer of the live-action below:
Based on the 2016 3Ds game, the story follows the protagonist, Tim Goodman who gets help to find his missing father from Pikachu.
'Pokémon Detective Pikachu' is due to be released in May 2019.
Main Image Credit: YouTube Warner Bros. Pictures