Good Boys
Good Boys is the latest movie from the people behind Superbad and Pineapple Express.
It tells the story of three boys: Max played by Jacob Tremblay, Thor and Lucas.
After being invited to his first 'kissing party', Max is freaking out.
He's never kissed anyone before and turns to his best friends for tips.
They decide to use Max's dad's drone, which they're forbidden to touch, to spy on a teenage couple kissing next door.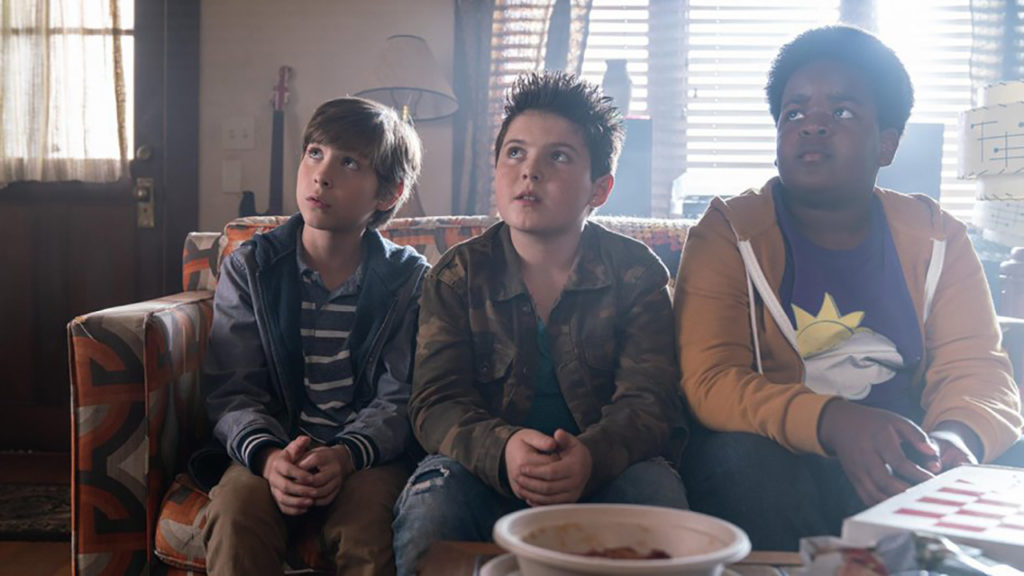 Naturally things go ridiculously wrong and the drone is destroyed.
Desperate to replace it before Max's dad  gets home, the boys skip school and set off on a mission.
The day involves accidentally stolen drugs, frat-house paintball, and running from both the police and teenage girls.
Good Boys is out on 16th August 2019.