McGregor Forever
From nothing, to something, to everything. The meteoric rise of Conor McGregor has played out in an age of social media with full access to every aspect of his life. Is there any aspect of McGregor that we haven't already seen play out in the public eye?
McGregor Forever is instead notable for what it leaves out. That would be acceptable if the filmmakers didn't want to give credence to rumors and innuendo, but the controversies that played out in full view of the public (like punching an old man in a pub for refusing his whiskey, his late night drunk tweets,  or even the particularly nasty build up to the Khabib Nurmagomedov fight) are all ignored also.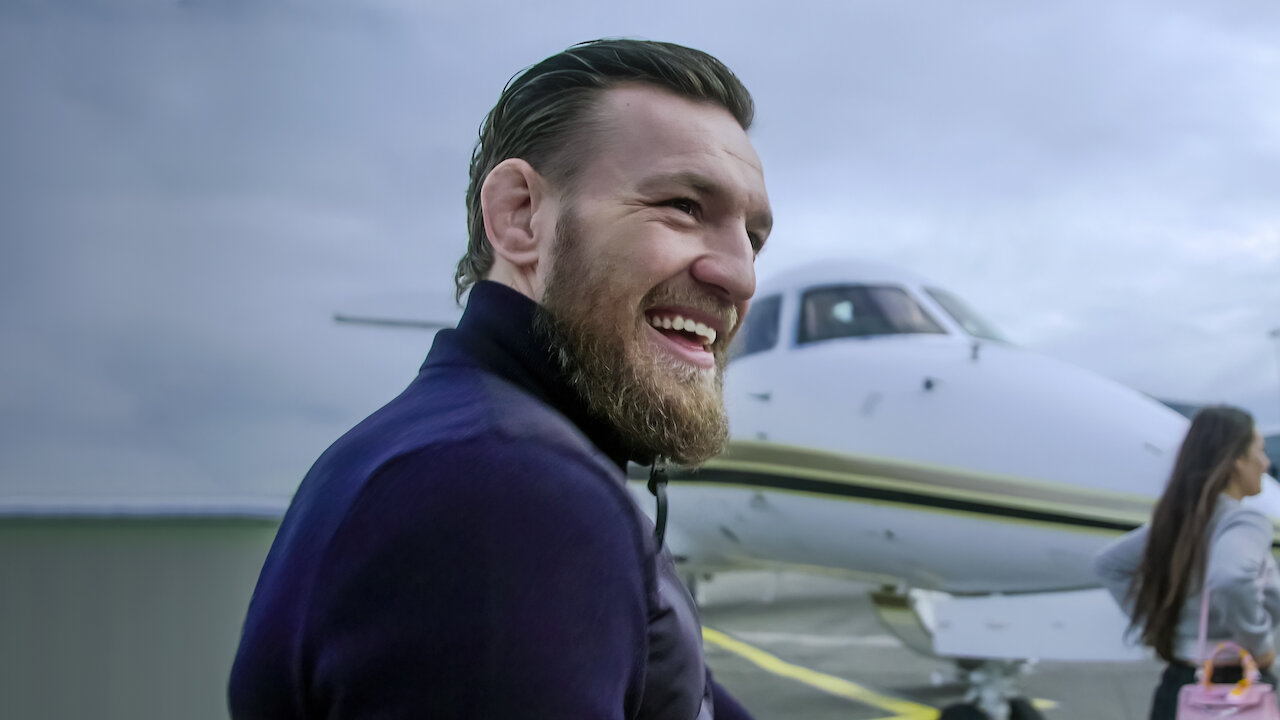 Instead, over 4 hour long episodes,  we are treated to the same repetitive talking heads from employees of McGregor. His doctor, conditioning coach and his business manager are hardly the ones to go to for an unbiased opinion on the subject. It is extremely Americanized. Crumlin is once again portrayed as an inescapable 3rd rung of hell. Ignoring the fact that McGregor himself had left Crumlin for Lucan long before he made his UFC debut. Whatever you think of him, Conor McGregor is a fascinating character. A man that has galvanized a generation of disciples, (young and old) who follow and defend his every move. Not having any outside perspective on the cult of personality around him is a serious miss step. Not unexpected however, considering the producer of the series is McGregor himself.
Structurally, it is set up as if building towards a triumphant "Last Dance" when we know this story ends with loss and broken limbs. Even within the series, McGregor is portrayed as a newly mature family man in the build up to the 2nd Dustin Poirier fight. Only to immediately flip back to the boorish trash talk in the wake of the loss without any explanation or irony.
The best sports documentaries When We Were Kings, Senna even the far superior McGregor doc "Notorious" don't shy away from their subjects flaws. This is part of what captivates us as fans and viewers.
Frustratingly, there is a great series in this. There is endearing footage of McGregor showing genuine pride and excitement at being a parent. A raw outpouring of disappointment after the Khabib loss and an all too brief reflection on the fear of the person he could become if his MMA career was suddenly snatched from him. Instead McGregor forever is a glorified publicity piece that we see weekly on UFC countdown shows. Offering no new insight to existing fans and too bland and polished to make any new ones. Taking on of the most bombastic and unique figures we have seen in any sport and making him look something he most certainly isn't, average.
2 out of 5
Andy McCarroll
@andymc1983