I mean who doesn't want Harry Styles on every car journey? 
Bit of Carpool Karaoke? 
Yep, there is such a thing as an air freshener in the form of Harry Styles' face.
People want them so badly that they're completely sold out!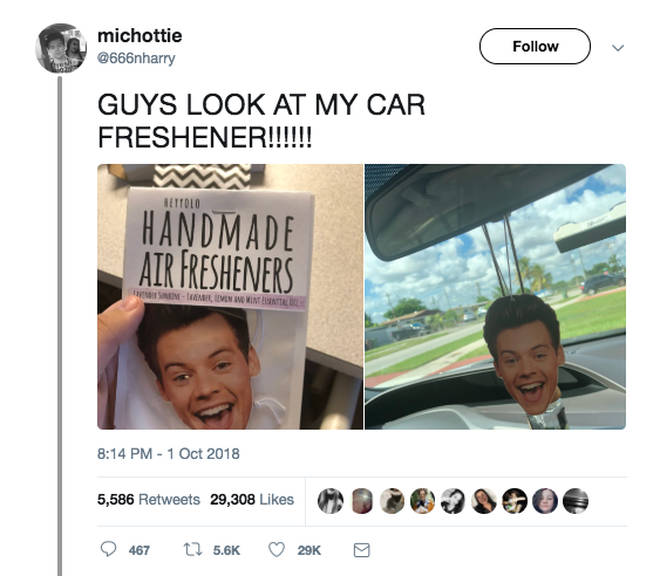 @666nharry. 
Picture: Twitter
Someone asked me to show them what it looks like from the outside and I'm literally wheezinxjshs pic.twitter.com/Yu14MNoNMv

— michelle (@666nharry) October 2, 2018

Pic via Esty.com
If you can't get your hand on the coveted Harry Styles air freshener you can DIY it...
You can make up your own car freshener with who ever's face you want on it!