Grant, 57, appeared at the court in London to hear his lawyer give details of the hacking settlement.
The actor said the newspaper group had been guilty of phone hacking on an "industrial scale".
The actor will be paid a six-figure sum from this claim, which he will donate to the campaign group 'Hacked Off' which is a group that works closely with victims of press abuse.
Grant's lawyer Anjlee Saigol has said the action against the Mirror Group related to the alleged illegal misuse of his information obtained by hacking of his voicemail, blagging and surveillance by journalists at all three of MGN newspapers.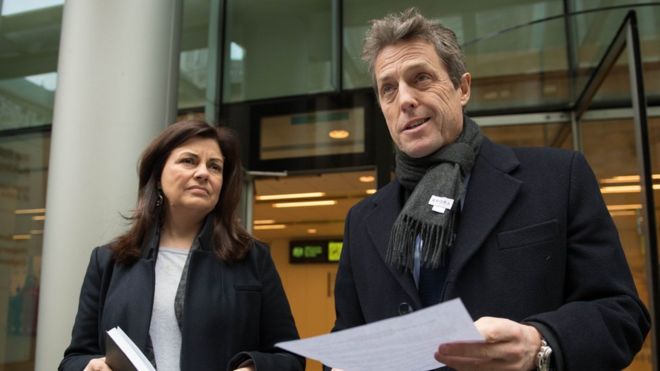 The practice of "blagging" is a deception technique used to obtain an individual's private data by posing as someone else commonly known as 'Catfishing'
Newspaper group MGN owns the Daily Mirror, Sunday Mirror and Sunday People.