ASOS to the rescue
ASOS have done something pretty cool today for a victim of online trolling.
Thea Lauryn Chippendale was insulted by a random guy on Tinder.
He felt the need to write to her in the app to tell her he didn't like a dress she was wearing in one of her photos.
The messages began, 'Not gonna lie you're a bit of a joke but that dress in the last photos is not doing any favours. Hope this helps'
Thea naturally replied, 'Excuse me?'.
To which Prince Charming responded, 'You heard!'
Ignoring the fact that you cant 'hear' a text Thea continued, 'Why did you feel like you needed to comment on it? Is your head that far up your own arse that you thought your opinion mattered?'
Single guy finished with, 'Literally had to tell you else I wouldn't of slept.
'It's awful you not reckon? Charity shop job! I tell you what... GROW UP! And shop somewhere decent. Thanks. Hope this helps.'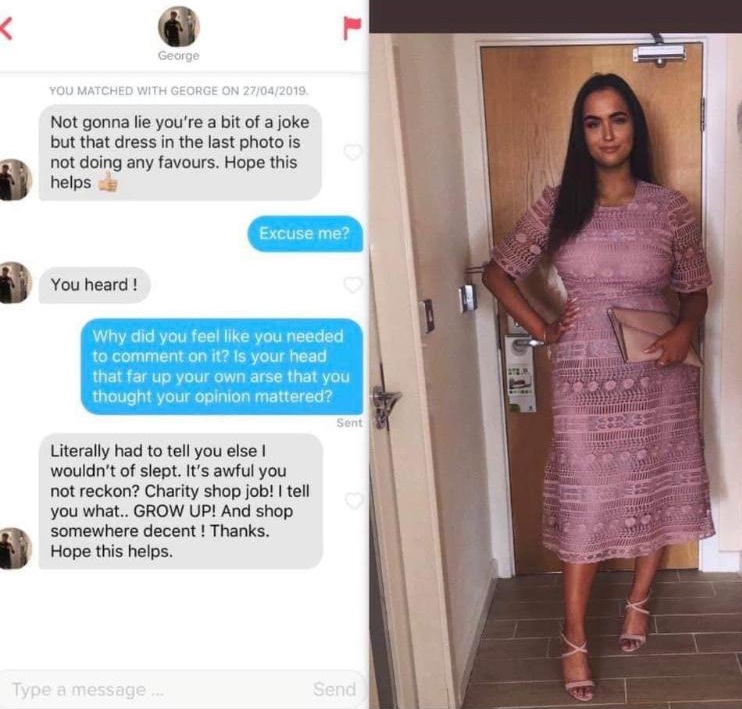 Viral
Thea took to Twitter to share the nasty messages with the caption, 'men are trash'.
Her tweet soon went viral and ASOS took notice.
Men are trash. (Included the pic he's on about ) pic.twitter.com/3pi6NHl0Oy

— Thea Lauryn Chippendale (@theachippendale) April 28, 2019
Taking a stance against how Thea was treated, ASOS is now using her Tinder photo on their website.
They have made her the cover model for the lace dress she was wearing!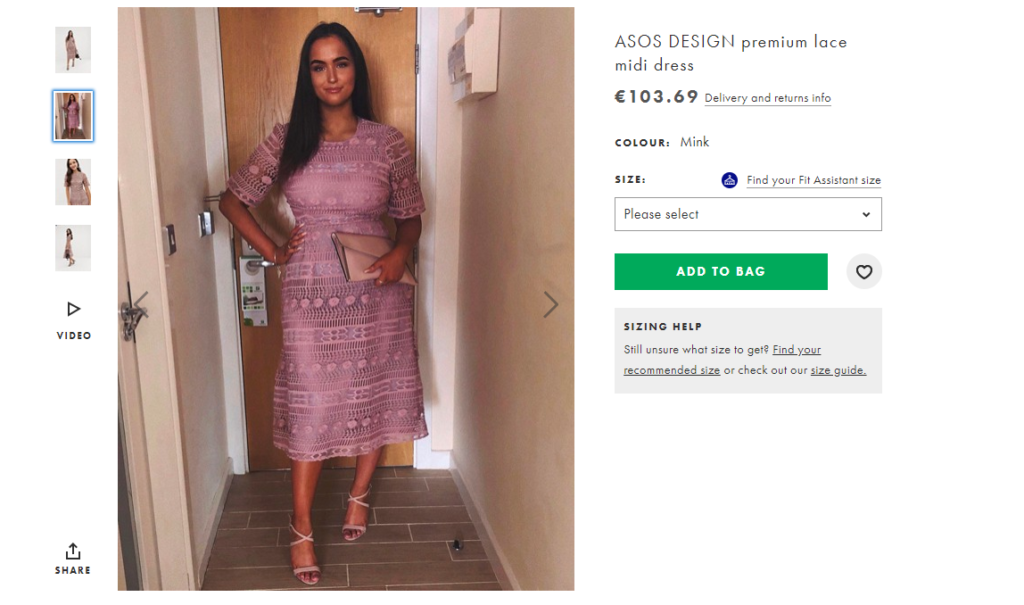 Thea has since taken to Twitter again to thank ASOS for their kind gesture.
This is insane, thank you so much @ASOS ❤️ https://t.co/4vKtxGXHUN

— Thea Lauryn Chippendale (@theachippendale) May 2, 2019
Did someone say karma?