Cheryl was spotted wearing a diamond ring on her wedding finger at a charity gala sparking romours that she is engaged to boyfriend Liam Payne.
However, "a source close to the singer" told The Sun it was just costume jewellery.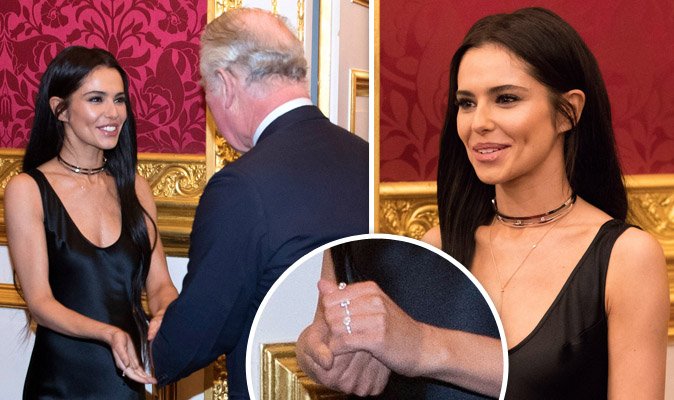 Dame Helen Mirren and Cheryl Tweedy who joined Prince Charles at the Princes Trust Invest In Futures reception at St James's Palace.