PRIDEFEST 2019 is the biggest after parade pride party!
Limerick LGBTQ Pride 'Pridefest 2019' will be held in the gardens of the Hunt Museum this is a free family-friendly event with a free bouncing castle for kids, cone van, cafe and bar on site, live music from Voice of Ireland Emmett Daly & Cork due Sparkle, with plenty of entertainment from 3pm to 6pm, free entry
What's On
Friday, July 5th
Limerick Pride's Official Launch will be held at McGettigans Pub at Limerick City Hotel from 8.30pm with free finger food, and performances followed by music from DJ Eamonn on the night.
Saturday, July 6th
On Saturday, July 6th, Pride Escape, Pride will be getting a group together for Escape rooms at 5pm.
Tickets €19
You must pre-book if you want to attend this event. You can book here or email [email protected]
Sunday, July 7th
On Sunday, July 7th, Mr and Ms Gay Limerick takes place at Cobblestone-Joes from 8pm your host will be Carrie Deway followed by DJ. Entry €7.
Monday, July 8th
The Tattoo Pride Pop Up will take place from 11am-5pm in Chapel Street Custom Studio, €50 on selected tattoos.
Later that evening from 8.30pm there will be a table quiz in McGettigans Pub at Limerick City Hotel, teams of four €20. Great prizes to be won on the night.
Tuesday, July 9th
Print with Pride takes place at Limerick Printmakers Studio & Gallery in Johns Square from 4.30pm to 6pm.
This is a free event where you can bring along your t-shirts, jumpers, tote bags, or simply use some of the paper at the event, to create your own custom Limerick Pride Silk Screen art piece.
Queens on the Cobbles takes place at Cobblestones Joes at 9pm. This free entry open mic event was a great success last year and promises to be a great evening, with loads of different types of entertainment such as comedy, drag performances to live music.
Wednesday, July 10th
Make Up tutorial class with Jake Meehan, international Makeup Artist, social influencer and Inglot IRE Pro Team Member.
This is a ticketed event with full details to be announced soon.
Thursday, July 11th
Movie and Bingo night downstairs in the Commercial bar. The movie will be announced on social media and will start at 6.30pm, Bingo will start at 8.30pm with prizes to be won on the night.
Friday, July 12th
Walk with Pride walking Tour meet and greet at Arthur Quay at 7pm, history walk and talk of Limericks history with a good fun gay humour. Tour will take up to 1.5 hours.
Limerick Pride Youth Party takes place at Lava Javas Youth Cafe, Lower Glentworth Street from 6-9pm. Presented by Limerick Youth Service & GOSHH, young people (14-19yrs) from Limerick & beyond are invited to enjoy music and meet new people. The team will also be preparing for Limerick's Pride Parade which takes place the following day.
'T'was the night before Pride', a free entry traditional pre-pride party with guest DJ's and camp classics will take place at Mickey Martins from 9pm-1am.
Saturday, July 13th
Limerick Pride Parade, will bring some extra colour and music to Limerick City Centre, gathering at City Hall at 1.30pm the Parade will make its way at 2.30pm sharp up O'Connell Street, across Mallow Street to Henry Street, past Arthurs Quay Park and ending at the Hunt Museum for PrideFest 2019 a showcase of local LGBT culture in Limerick in a lavish marquee in the museum gardens from 3pm - 6pm.
This is a free family-friendly event with a free bouncing castle for kids, cone van, cafe and bar on site, live music from Cork duo Sparkle, with plenty of entertainment.
Expect full-on colour, dance, music, street performance and theatrics. Be Loud, Be Bold, Be Daring, Be There!
The Pride Parade is always a highlight of our annual festival. It is an opportunity for us to march in solidarity and hear the power of our voices combined. It is also a chance for us to celebrate, to celebrate ourselves, our diversity, our achievements and our friends. Admission to the Pride Parade is free for individuals and community groups that support the ideals and principles of Pride, though registration is required for all groups taking part.
For the enjoyment of all and to ensure the safety of all, groups and organisations wishing to take part must register in advance
That night after Pridefest, for the first time in Limerick a Rupaul's Dragrace queen, Jujubee will headline the Pride Climax Party.
From 8.30pm at Dolan's Warehouse will light up for this year's pride party with acts from across the globe. Victoria Secret from Dragged Up is your host for the evening with performances from, Emmett Daly, Michelle Grimes, Letycha Le'Synn and Carrie Deway. With three venues, three DJs, including Saved by The 90's upstairs in Dolans & Alter Ego in the Kasbah Club. Pre-tickets are on sale & can be purchased online for €15 or €30 for the Jujubee meet & greet at www.dolans.ie or Ticketmaster.ie.
Sunday July 14th
Unwind with Pride at Mickey Martins BBQ a free entry event to unwind with friends over food & drinks, 2-6pm.
This year's Pride will have an educational aspect. Support meetings will be held during the week for youth, adult and trans groups. GOSHH, 18 Davis Street will provide Rapid HIV testing at different points in the week. Call GOSHH at 061 314354 or email [email protected] for more information.
A full line-up for Pride week can be found at here with updates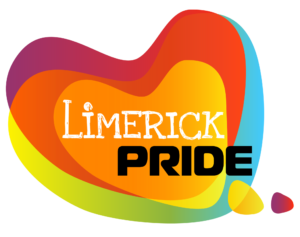 SPIN South West: Proud to be the Official Media Partner of Limerick LGBTQ Pride 2019
#LimerickWorldPride