"Victory is always possible for the person who refuses to stop fighting."
Fighters by their nature are unique human beings. Willfully walking into a ring, in front of a crowd of people, trying to separate your opponent from their consciousness. All the while knowing at any moment, the same can happen to you. Inside the Bellator cage in the 3 Arena on Saturday. Some of the fighters doing battle are as remarkable outside the cage, as they are inside.
A stone's throw from where the East Wall Protests took place. The 3 Arena will perhaps reserve its biggest cheer of the night for Portugal's Pedro Carvalho. Having come to Ireland almost penniless to chase his dream. Carvalho would work several jobs, including cleaning toilets in Tallaght Hospital in order to try and scrape the money together to train at the prestigious SBG Gym. On Saturday night he will make the walk to the cage with both Portuguese and Irish flags in his hands. The boy from Braga will have the sound of 10,000-plus fans ringing their support in his ears as he tries to secure his opportunity at a world title and complete his own impossible dream.
Wexford's Brian Moore came tantalizingly close to fulfilling his own dream. He was given the golden ticket opportunity of competing for the one-million-dollar prize fund in the Bantamweight World Grand Prix. It seemed the 35-year-old was finally set to make the kind of life-altering money this sport rarely presents. Unfortunately, the call coincided with the news his young daughter would require surgery. In a fairly stunning act of a fighter and a fairly ordinary act of fatherhood. Moore turned down the chance in order to be with his child. "Flag and Family" is something that the "The Pikeman" states often. But when it came to the ultimate test of his principles. He didn't waiver. Thankfully his daughter is doing well and on Saturday Moore will be looking to take the next step to getting another life-altering opportunity.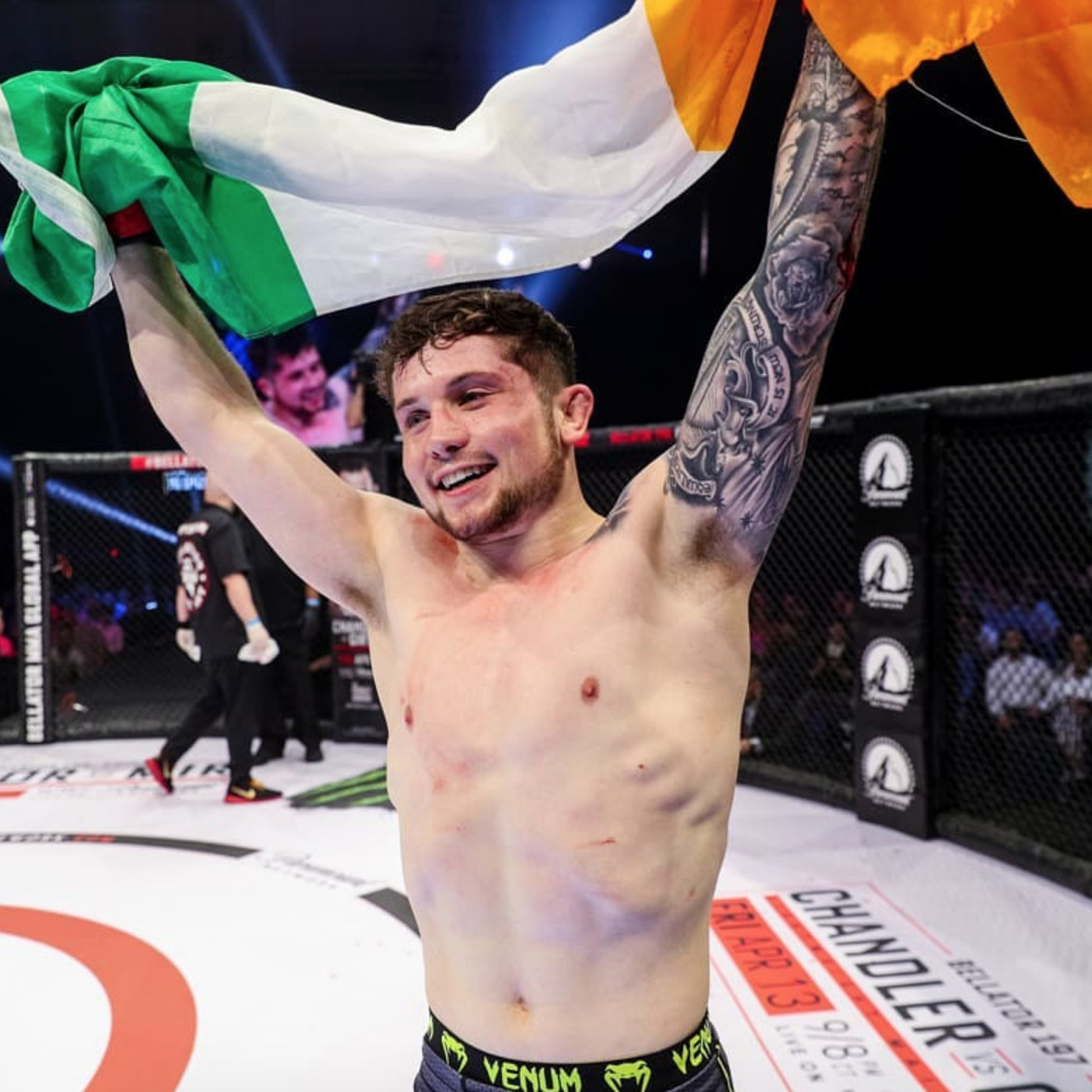 "Life-altering" would be an understatement to describe the year that Ukraine's Yaroslav Amosov has had. Awoken on the morning of the Russian invasion, by a call from his friend, that said just one word "War". Amosov packed his wife and 6-month-old child into his car and drove 36 hours without sleep until he got them to safety. Then, most remarkably he turned to his wife to tell her, "I'm going back" A man with zero military experience. Who had, in his own words just delivered "his whole world" away from danger. Then willfully marched himself into a war zone.  Amosov enlisted in the army and in one incredible video. He returns to find his home bombed, looted, and destroyed. He emerges from the ruins carrying a bag, inside he reveals the one item that survived. His Bellator World Championship title. Speaking to Spin on Thursday, he confessed that he doesn't think enough time has passed to focus his mind on something as trivial as a sporting event. He still physically winces when he hears the sounds of planes overhead. Remarkably, Amosov has stated his intention to return to the front line after he competes on Saturday.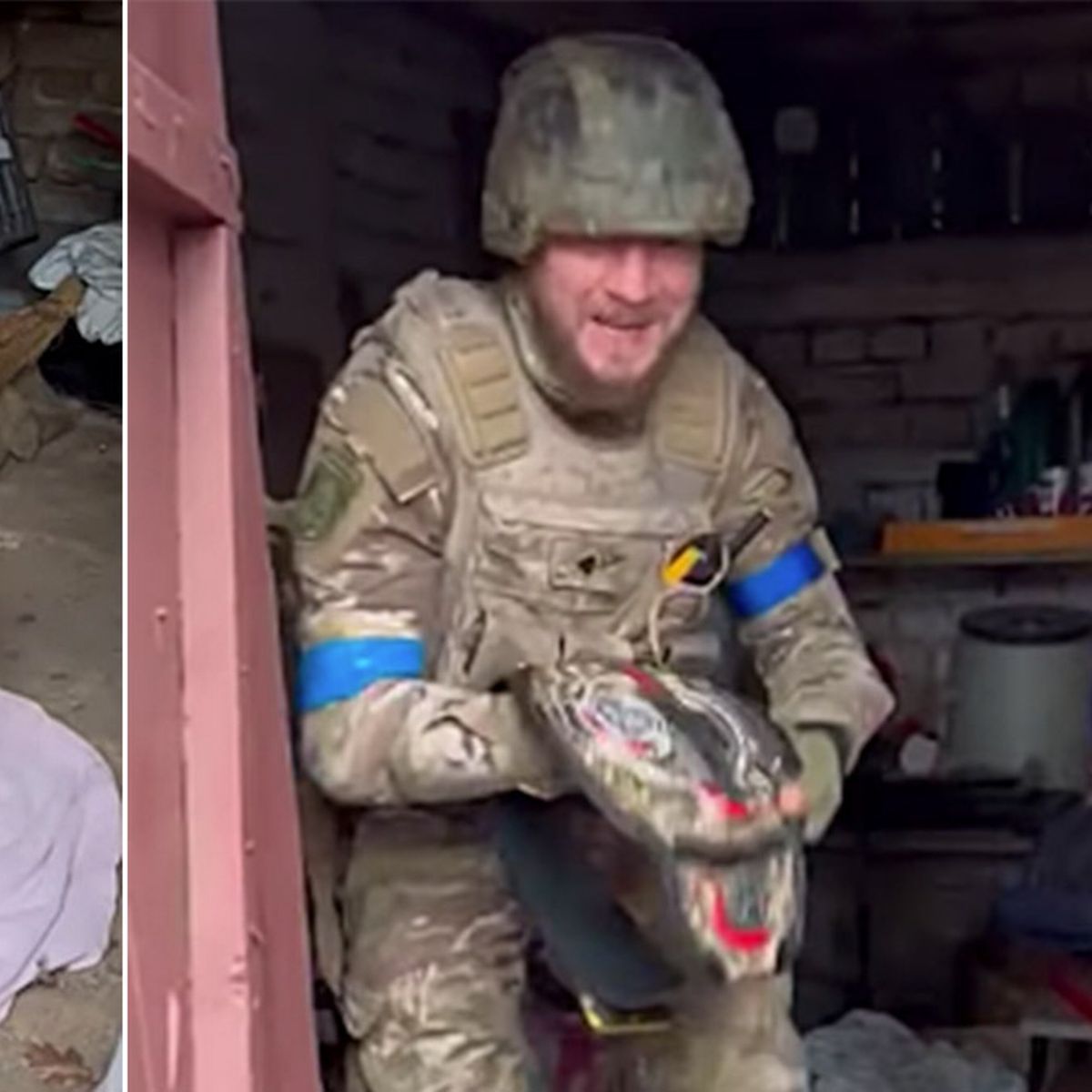 BELLATOR 291: AMOSOV VS. STORLEY 2 takes place on Saturday February 25th in the 3Arena. Tickets are available through Ticketmaster at https://www.ticketmaster.ie/bellator-mma-tickets/artist/1319868
Andy McCarroll
@andymc1983