Nothing beats live TV because anything can happen, as we all saw last week when Robert Kelly's kids stormed into his BBC Interview. He was on the network to talk about South Korea and managed to keep his composure when his kids rocked into the room to cause some chaos in the background.
For those of you who need reminding of what happened - have a look at the video below.
Well, those famous kids were back yesterday for a press-conference to discuss their sudden rise to fame after last Friday's interview.
Marion, the young girl who all grabbed our attention when she stormed into the room caused just as much of a fuss when her dad tried to tie her shirt before the event yesterday. She sat in the chair, licking a lollipop, not willing to lend a helping hand to her father.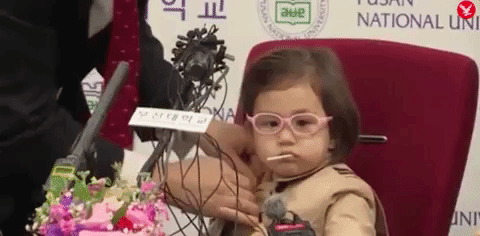 When reporters started asking questions is seems like Marion has no interest in giving the people what they wanted, as she decided to take a little nap when reporters were talking to her.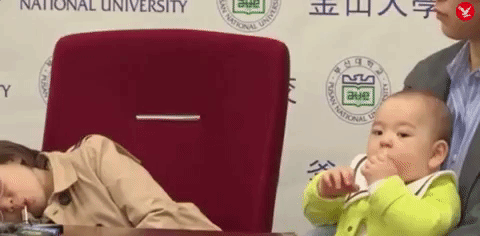 Although at the times many people thought that Robert was angry with his family for ruining his big moment on TV, he was quick to reassure reporters yesterday that he was able to see the funny side in what happened too.
He said "We love our children very much and are happy that our family blooper, our family error there on television brought so much laughter to so many people."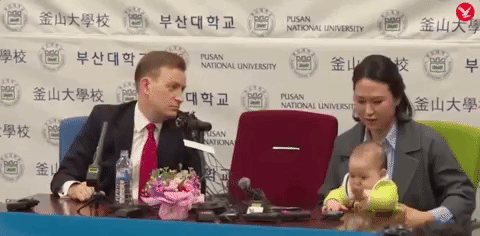 Robert also went back to the show where it all happened last week and gave an interview with his children. Have a look at what they had to say this time below.