Things are heating up between Gordon Ramsay and Mary Berry - and it's not looking good. 
The Hell's Kitchen chef has hit back at Mary, for condemning his use of bad language on his show. Gordon is claiming that she uses naughty four letter words in the kitchen too, but just mutters them quietly enough so people don't hear her.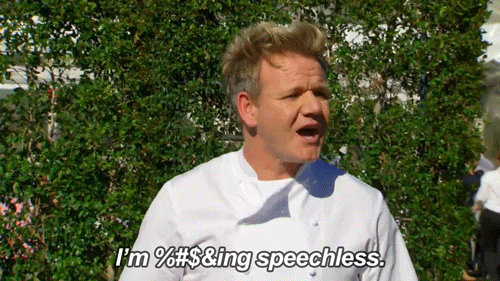 According to reports, the former Great British Bake Off host said that there was 'no excuse' for him yelling at people on his show.
Gordon has lashed back branding her a 'hypocrite' and compared her to the Queen. 'It's a bit hypocritical. I think Mary Berry's a bit like the queen – when they swear they do it under their breath.' He then praised her for keeping it so calm and collected, by adding 'unfortunately I can't hold it under my breath so well done Mary.'
Not too sure Mary will like that, Gordo.