This new weekly series pairs Irish influencers Charleen Murphy and Ellie Kelly for their first podcast. Ellie Kelly is one of Ireland's most influential makeup artists, Charleen Murphy is one of the nation's leading fashion bloggers and social media influencers. 
Hold My Drink with Charleen and Ellie is a GoLoud Original Podcast. The series aims to channel the vibe of the 'group chat,' a place where your trusted friends can offer advice, assistance, and guidance on your love life, insecurities, fashion fails and general dilemmas – and have a bit of fun too. This is a podcast by two young Irish women, for young Irish women. Hold My Drink with Charleen and Ellie is an honest, humorous and topical take on the challenges facing young people in Ireland in 2021 and beyond.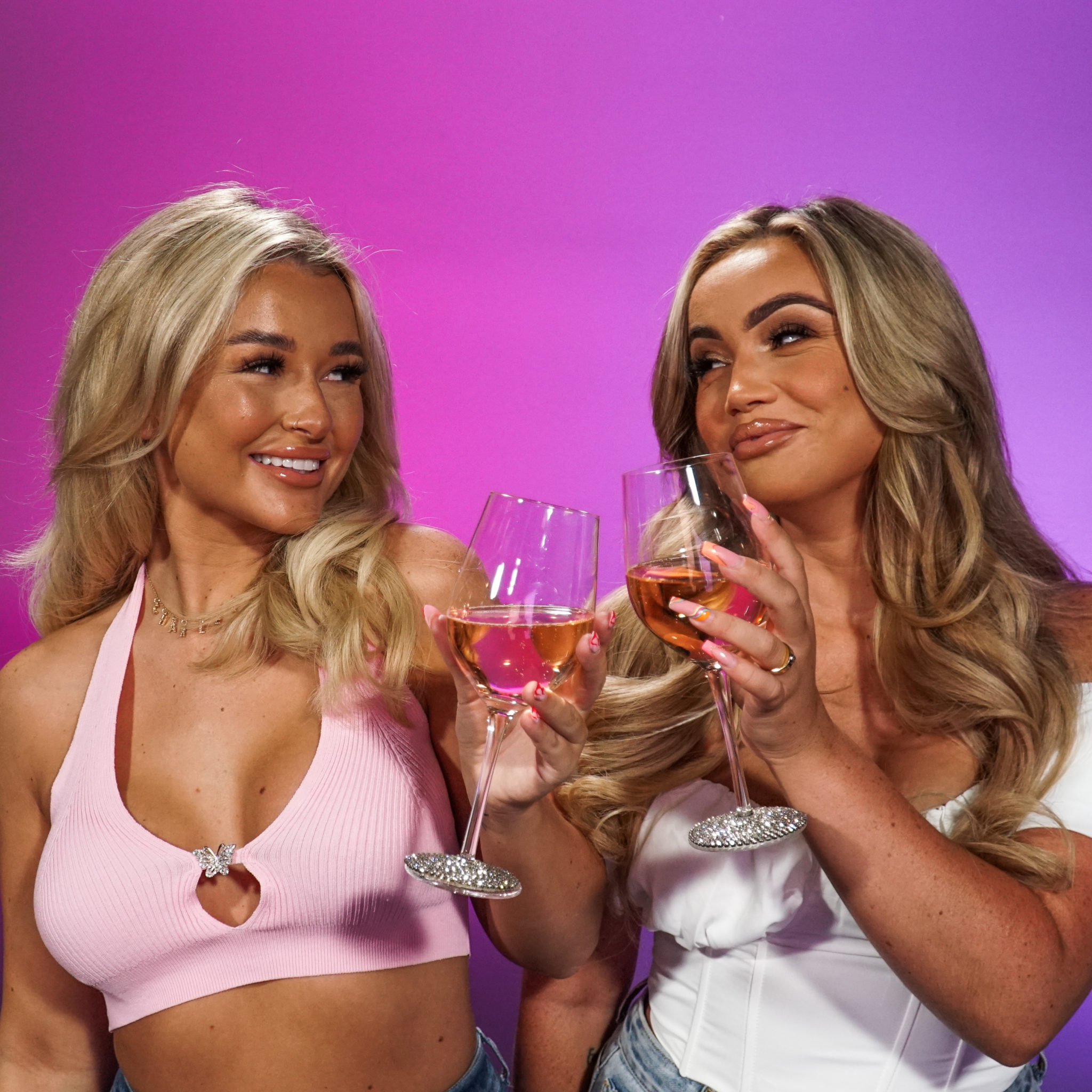 Charleen Murphy, co-host of the Hold My Drink podcast said: "We're so excited to launch our new podcast, Hold My Drink, A GoLoud Original Podcast. It has been something I have wanted to do for a long time. Working with Ellie and the team at Bauer Media Audio Ireland to bring this from an idea to a podcast has been amazing. I can't wait for people to hear it now finally. This is so different from what people will come to expect from a traditional influencer's podcast. People can get a misconception from social media about who we are, they have preconceived ideas about people in our business because they see very small windows into our lives. This podcast gives us a chance to show who we really are and talk about the topics that matter to us. We want to be there too for young girls and offer some support and guidance for our listeners. A lot of the issues young women in Ireland are dealing with, others before them have had those problems too.  
Ellie Kelly, co-host of the Hold My Drink podcast said: "I grew up wanting to work in radio and media, after finishing secondary school I actually took a course in broadcasting. It is amazing to now come full circle and to be working with Bauer Media Audio Ireland to launch my own podcast with Charleen. Hold My Drink will show a different side to us. It's much easier on our podcast to talk about our lives and come out of our shells a bit more, it's me and Charleen in a room. We want to make this completely different to what we do online, there is no filter here. Social media can give a perception of people that their lives are perfect, we could not be further from perfect. We want to share our opinions and try to offer useful advice, like I say in the podcast, a problem shared is a problem halved. We're not bible, we don't always take our own advice, but we want to help young girls and make sure they know whatever challenges they may be facing, they are not alone. 
The first episode was released October 13th and is available to download for free now on the GoLoud app. On the opening episode, Charleen gives the inside story on her Love Island audition experience and reveals what contestants go through to get on to the show, the girls discuss the rise of cosmetic surgery in Ireland and the role social media is playing. The pair also speak frankly and candidly about the downsides of being 'influencers' and how difficult life in the public eye can really be. 
Listen to Hold My Drink now on GoLoud