'Tis the season. 
One of the greatest Christmas movies (next to Home Alone) of all time will be gracing screens in the next couple of weeks no doubt, as the festive season officially kicks off. 
Home Alone 2 is 25 years old, and the New York Plaza Hotel is offering a themed stay to fans of the movie. 
So, if you've always dreamed of staying there and eating pizza - your prayers have been answered. 
Be warned though, the Anniversary Room Package will set you back a minimum of $895. 
The offer includes: 
A branded Home Alone 2: Lost in New York backpack. 
An over the top ice-cream sundae
A paint can filled with Home Alone DVDs and Blu-ray discs
Express passes to the top of the Empire State Building
A 4 hour limo ride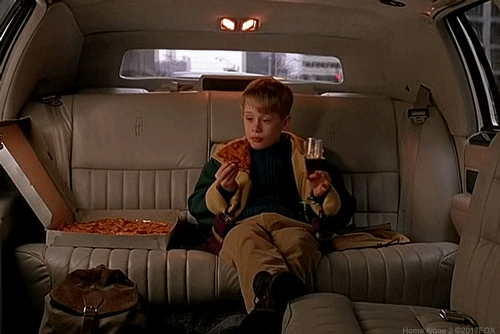 It doesn't stop there. 
Inside the hotel, the Todd English Food Hall will have spin-offs of the trash food that Kevin eats in the movie - like including Charcuterie Lunchables and SpaghettiOs and cocktails inspired by the movie. 
So if you're thinking of heading to New York and wanna splash out, this could be for you?