Oh pizza, how we love you.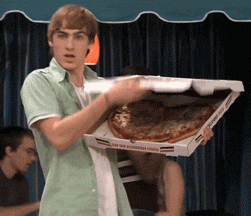 Domino's are 25 years in Ireland and they want to celebrate! 
They're giving away 25 free pizzas in each of their 48 stores on Monday 13th November to the first 25 people that sing them Happy Birthday! 
If you weren't blessed with the lungs of an opera singer, fear not! Domino's also have 25 birthday parties up for grabs for people who will celebrate their 25th birthday during 13th and 26th of November this year. 
If that's you, you can enter to win the pizza party worth €250 each on the Domino's Facebook page.