Pete Davidson has released an emotional statement addressing those who have "bullied" him online for the past "9 months."
Taking to Instagram he wrote, "I'm trying to understand how, when something happens to a guy, the whole entire world just trashes him without any facts or frame of reference."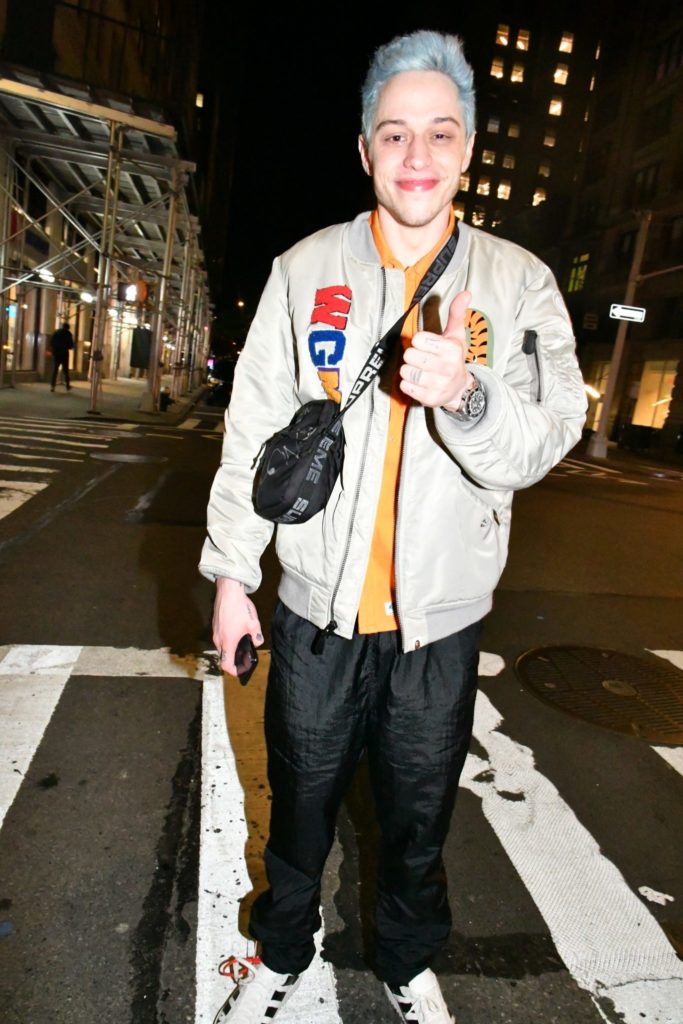 He went on, "I've been getting online bullied and in public by people for 9 months. I've spoken about BPD and being suicidal publicly only in the hopes that it will help bring awareness..."
"To all those holding me down, and seeing this for what it is – I see you and I love you."
 

View this post on Instagram

 
The comedian got engaged to Ariana Grande in June but the relationship came to an end in October shortly after her ex boyfriend Mac Miller passed away aged 26.
Following their breakup, Davidson faced serious backlash from a number of people online.
Although he didn't specifically mention his breakup with the singer in his statement, it's believed that's what he was referring to.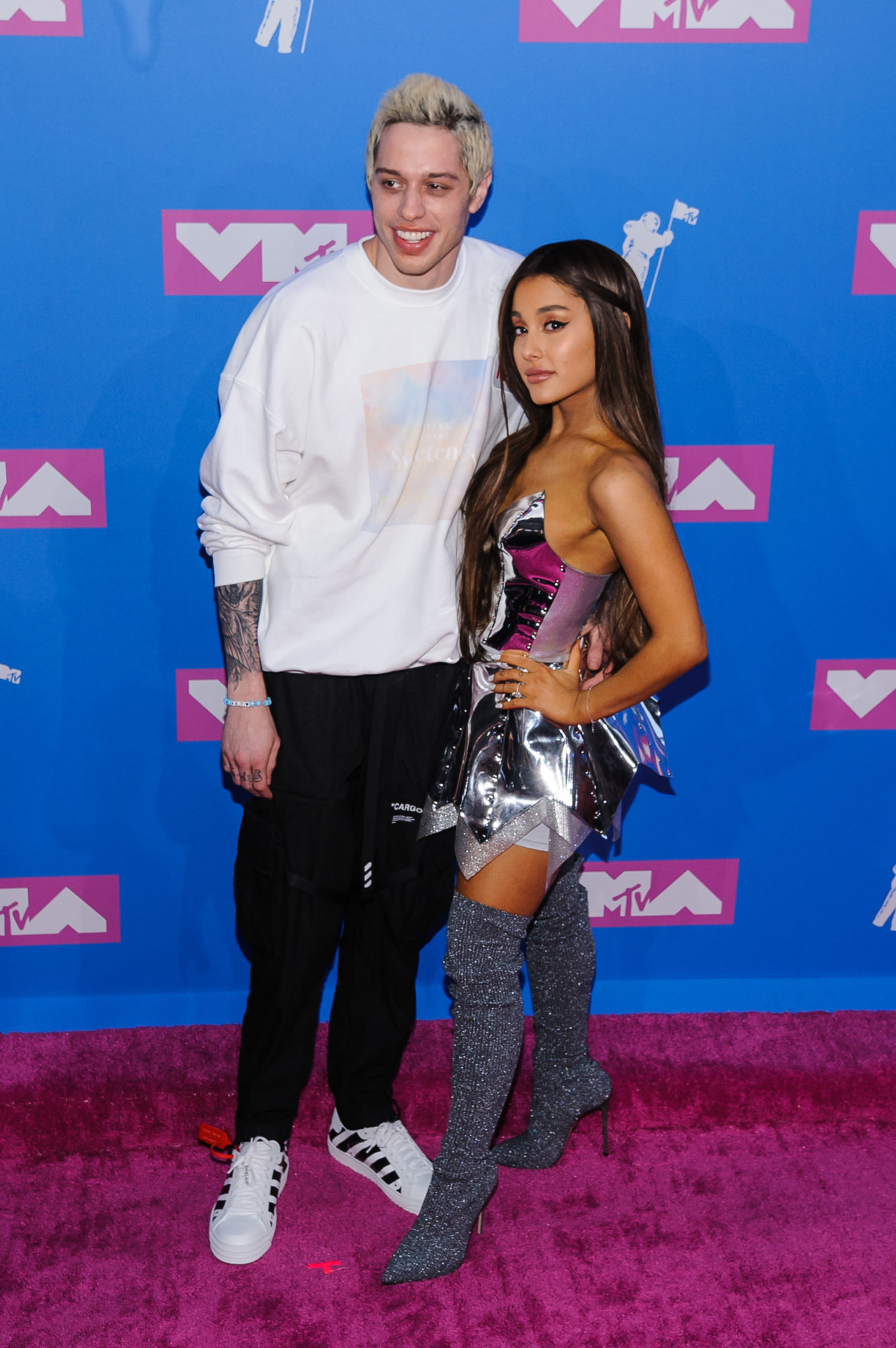 Ariana has since taken to Instagram stories in response to his statement.
"I know u already know this but I feel I need to remind my fans to please be gentler with others."
"I really don't endorse anything but forgiveness and positivity. I care deeply about Pete and his health. I'm asking you to please be gentler with others, even on the internet."
 

View this post on Instagram

 
She continued, "I've learned through my own mistakes not to be reactive on socials so I understand, but you truly don't know what anybody is experiencing ever, regardless of what they choose to display on social media or how they may appear in public."
"I will always have irrevocable love for him and if you've gotten any other impression from my recent work, you might have missed the point."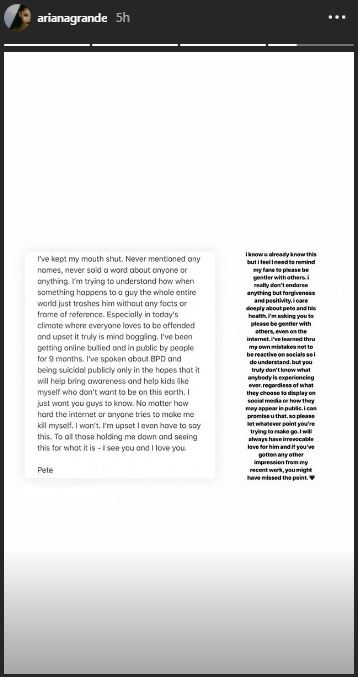 Grande recently replaced a tattoo she got in memory of Pete's late father with a tribute tattoo for Mac Miller.
You can read more on that here.