First Justin Bieber and Selena Gomez. Now, Alex Turner and Alexa Chung. We're gone right back to 2010. 
Alex and Alexa have sparked rumours that they're back together, after they were seen 'canoodling' at fireworks in London at the weekend.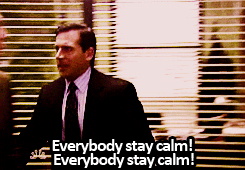 The pair dated from 2007-2011. 
Metro are reporting that Alex and Alexa were seen in a pub near Victoria Park in London on Sunday night, and watched the display together. 
They also report that they were 'all over each other' and looked very cosy, and appeared to be 'back together.'
Neither Alex or Alexa have commented on the reports. 
We are all for this and so is Twitter. 
Me: has a deadline in 24 hours and over my head with work

NME: Alex Turner and Alexa Chung were spotted "canoodling"
Me: pic.twitter.com/rTsDzkIY5r

— Ikram (@ikram_bataineh) November 6, 2017
metroUK: Alexa Chung and Alex Turner 'all over each other' after fireworks in east London
me: pic.twitter.com/hSbnhcGAsz

— tohru adachi (@quirkygaard) November 6, 2017
The 'news' that Alex Turner and Alexa Chung may be back together is probably completely fake but I am fully choosing to ship it pic.twitter.com/a9i9R6O5Cg

— Jenessa Williams (@jnessr) November 6, 2017
Not to be over dramatic but this is the greatest thing that's ever happened. https://t.co/10Gq03pXZe

— Dave. (@david96williams) November 6, 2017
If Alex Turner and Alexa Chung are back together, I bet all my money Arctic Monkeys' new album is gonna be amazing.

— 🌹🌹🌹 (@xflowerfeastx) November 7, 2017
My inner 16 year old is screaming over the Alex Turner/Alexa Chung rumours. Prove to me true love exists, go on.

— M Yilla (@miettaivy) November 7, 2017