Hard to believe it's Pancake Tuesday. It really crepe'd up on us, didn't it?!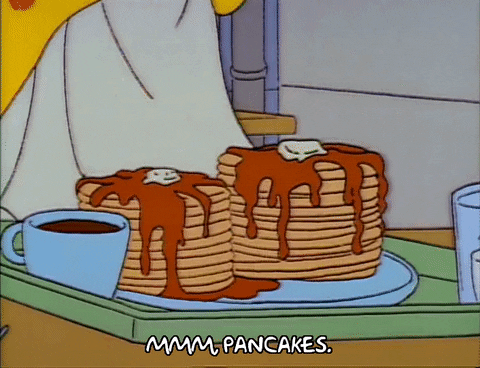 All jokes aside, this is a serious day for food. It's probably the second biggest day in the food calendar next to Christmas Day. Which is why we've compiled a list of the BEST pancake recipes for you to try today.
Chocolate Pancakes
Most people would have chocolate as their chosen filling for their pancakes, but this really steps it up a notch. Take chocolate to the next level today, and make a chocolate batter as well as drowning them in chocolate once they're cooked. The incredible have it down to a t.
3 Ingredient Pancake
This recipe is bananas. No really, that's almost all their is to it. Throw in two eggs and some cinnamon or coco powder depending on your preference and fry them up. Bam, really simple pancakes with a twist.
Gluten Free Pancakes
Pancake Tuesday should be a day where you let your clean eating slide and you indulge in some delicious sugary goodness. If you're gluten-intolerant, there's still ways you can partake in the pancake fun with no flavour lost. These gluten-free pancakes could not be easier.
Crepes 4 Ways
What is the difference between a crepe and a pancake we hear you ask. Well, pancakes are made with a raising agent, while crepes are not. Pancakes are thick and fluffy, and crepes are more flat and thin. Crepes are a good one for days like today, as due to the fact they're thinner, you could probably eat more. Double the indulgence - you know you love it.
Here's 4 different crepe recipes that are bursting with so much flavour, you'll want to try them all.
Crepe Cake
Two words that are just a match made in heaven. What's better than loads of crepes? Loads of crepes that are stacked on top of each other in their dozens to make a mountain of chocolately goodness that you'll want to eat it by just smushing your face into it, THAT'S WHAT. Invite your mates around this evening for this and guaranteed you'll be the host with the most.
(For both full crepe recipes - click into the video and it's commented underneath.)
Now, go forth and indulge.