It's been just over 20 years since the release of Matilda.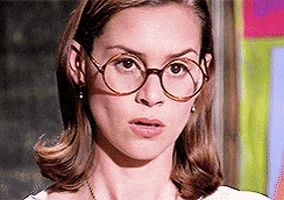 Yep. You're that old.
Mara Wilson (Matilda) was the girl we all wanted to be while Pam Ferris (Miss Trunchbull) resided in our childhood nightmares.
The List, a women's lifestyle site, have put a video together looking at what the cast of the movie have been getting up to in recent years. Prepare for some serious nostalgia!
You can skip to your favourite character:
Matilda | 0:25
Miss Trunchbull | 1:05
Harry Wormwood | 1:38
Zinnia Wormwood | 2:17
Miss Honey | 2:45
Lavendar | 3:19
Amanda Thripp | 3:50
Hortensia | 4:22
Bruce Bogtrotter | 5:00
A class reunion | 5:33