No stranger to gossip, the Good America designer set the rumor mill alight with her Snapchats during her surprise birthday.
She shared a snap of a group of cute Polaroid photos of her and boyfriend Tristan Thompson. However, it was the caption that had every one talking. 'Dad + Mom' was written under one of the photos. Is this Kardashian's way to let the world know she's pregnant or simply a bad caption choice?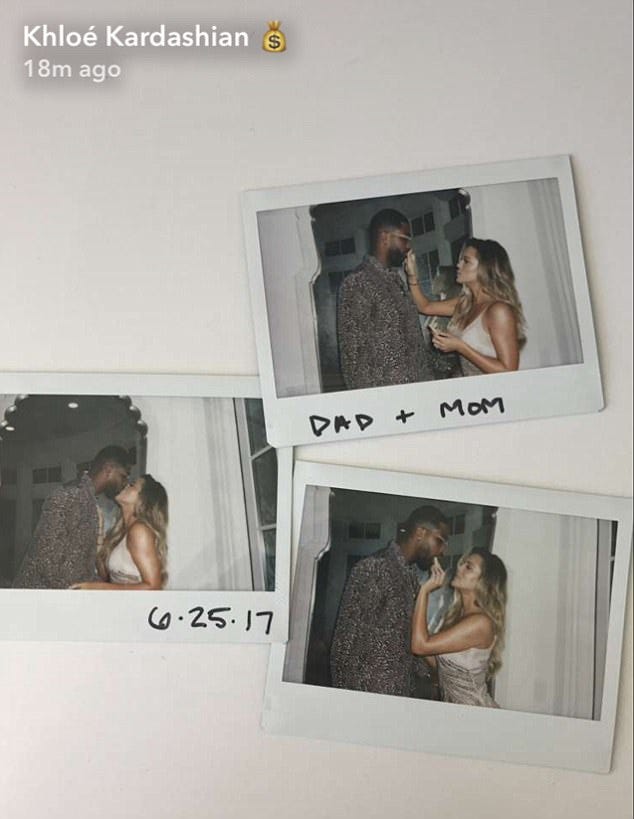 There is a possibility people are getting ahead of themselves because the next day she was tweeting about how hungover she was.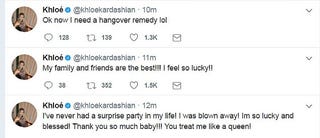 Some think this is a cover up, but if it's true we cannot contain our excitement!!