Beyonce has taken to Instagram with some of the cutest photos she's ever shared.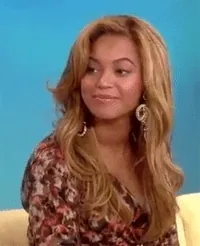 She threw a baby shower of the weekend called The Carter Push Party and the photos from it are dreamy.
Serena Williams, Kelly Rowland, Michelle Williams and more showed up, all looking AMAZING.
A post shared by Kelly Rowland (@kellyrowland) on
Bey shared a black and white baby bump picture that we can't get enough of.
These too...
While we're looking at cute photos of the Carters, the family spent Mother's Day in the Museum of Ice Cream, with Bey and Blue sporting matching dresses. ADORABLE.
Did we mention they swung on swings surrounded by bananas?