It's Monday.
The weather sucks, and chances are all you want to do is go home, get curled up in your duvet and snack on some serious comfort food.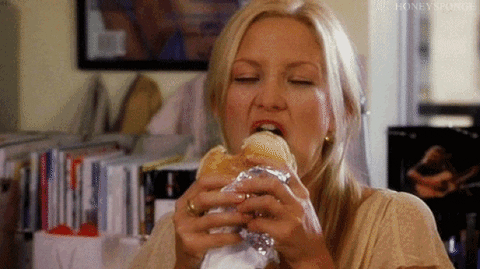 After much (hangry) discussion in the office, we've complied a list of the best comfort foods for you to treat yourself to this evening after a hard day.
1. Chili Con Carne
This dish is so simple to make and is a one pot wonder. Team it up with a side of garlic bread for the perfect meal Get the recipe .
2. Irish Stew
Stew. There's nothing that can't be solved by a good Irish stew. It's bound to warm you right up after a long cold day outside and will leave you feeling human again in no time. Donal Skehan's shared his - and trust us it's not to be missed.
3. Pizza
Arguably the best food in the world. Those Italian's really know what was up when they invented it. Perhaps you had takeaway over the weekend and can't justify getting another delivery to your house - you could always try a healthier alternative.
Or you know, treat yo' self and call that local chipper.
4. Pasta Bake
All of the carbs PLEASE. There's just something just so satisfying about pasta covered in layers upon layers of cheese. Tasty have an incredible recipe for it - and it is bound to leave you satisfied.
5. BBQ Nachos
Nachos are insane. Burgers are insane. There's a genius over in that has invented the food of dreams - BBQ Bacon Cheese Burger Nachos. WE. ARE. IN. LOVE.
6. Thai Green Curry
This simple enough dish is bound to fill you right up and provide ultimate satisfaction. Green curry tends to be much healthier, which won't make you feel guilty. Jamie Oliver has a delicious . It's made with coconut milk and is one of the tastiest dishes you can make on a day like today!
So there's just some ideas for tonight's comfort food. But you know, if you do feel like ringing your local takeaway, we won't tell.