What's On This Weekend!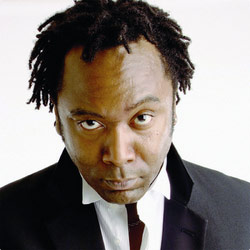 Limerick
If you like men with gigantic muscles than Limerick
is the place to be this weekend. The GPC World Bench
Press and Power lifting Championships are taking place
in the Kilmurry Lodge Hotel in Castletroy from this Friday
until the following Friday. Lifters from more than 20 countries
are expected to take part in the competition.
Check out www.gpcwpireland.com
These guys were in the Spin Talk studio earlier this week,
Killer Kabaret will perform in the Belltable Arts Centre on
Friday, Saturday and Sunday night. It is a theatrical evening
which explores how murder has inspired songwriters. And it's
much funnier than it sounds!
Check out www.belltable.ie
A 'Pitch for Shane' an art project celebrating the life of
Shane Geoghan is on view at Istabraq Hall, in Limerick City
Council until the 23rd of December….it was officially opened
last Wednesday. The installation consists of 20,000 clay
figurines made by the public from all over the world. It is
intended as a tribute not only to Shane but for all other
innocent victims' violence. You can view it from 9 to 5pm
from Monday to Friday.
Check out www.pitchforshane.com
Clare
There a more festive activity taking place this
Saturday in Ennis Creative arts centre at 10am.
They'll be holding a workshop on how to make
your own Christmas crackers. Everyone who
takes part will make 12 crackers, all you have
to do is bring your own mini-gifts.
In Sunyata Retreat centre, there will be a day of silent
meditation tomorrow at 10am. Beginners are welcome there.
Check out http://www.sunyatacentre.org for more information.
Kerry
Play September '82, will be showing in St. John's theatre
in Listowel  all weekend. Mike O'Halloran's smash hit play
returns by popular demand and is a tribute to the greatest
Kerry team ever. Doors tonight and all through the weekend
open at 8pm.
For more information Check out http://www.stjohnstheatrelistowel.com
Dublin
If you're in Dublin this weekend there is some good comedy,
Reginald D Hunter is performing in Vicar Street tonight at half 8.
And Phil Jupitus, the star of whose line is it anyway takes to the
stage in Whelan's tomorrow night. Door at half eight.